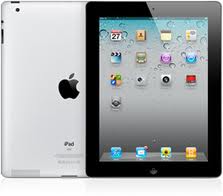 We're giving away an Apple iPad2 WiFi+3G on the Network Infrastructure Forums to a randomly selected member that describes how they use Avaya equipment in their network. The sweepstakes will be open between March 25, 2012 and March 31, 2012, one entry (reply) per person please.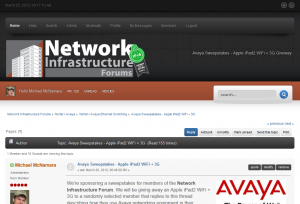 http://forums.networkinfrastructure.info/sweepstakes
We use some simple questions for anti-spam verification during registration. Here are the questions and answers in case you're having difficulty registering on the forums.

Good Luck!