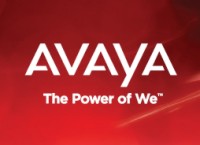 Last year Avaya started holding a 3 day technical engineering forum and conference for their customers, partners and resellers. Last year the conferences were held in Orlando, Florida (United States) and Portugal Spain. This years forum and conference in Florida just wrapped up between February 26th and 28th. I'm not sure if there's going to be another get together in Portugal Spain this year.
I was extended an invite to attend the ATF 2013 but unfortunately due to some health issues I was unable to make the trip.
If you were unable to attend the Avaya Technology Forum 2013 last month you can view the presentation material over on the Network Infrastructure Forums.
Here's a suggestion to Avaya… have the presentations video recorded for later playback. You could even live stream a few of the keynotes and feature discussions.
Thanks to Matthias and sharing the files and Avaya for allowing us to host the presentations.
You can see the list of presentations over on the Network Infrastructure Forums.
Cheers!