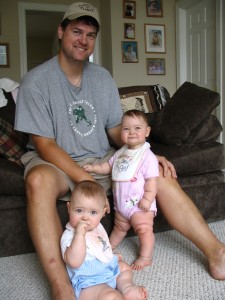 I am the technical architect for a large healthcare provider senior manager for technical services for a global retailer headquartered in Philadelphia, PA. I've been involved in technology since my high school days. My first real technology job was as a System Operator for Manhattan College (Riverdale, NY) where I was responsible for managing two VAX VMS hosts, 30 IBM/RS6000s and 5 Novell NetWare v4.1 servers. I also graduated from Manhattan College with a Bachelor of Science Degree in Computer Science.
In my current job I'm a jack of all trades. I'm primarily responsible for the data and voice infrastructure but I also support all the other areas of technology including the Windows Active Directory, Microsoft Exchange, Microsoft Windows 2003 & 2008, VMware, Fiber Channel SAN, etc.
I started this blog with the idea of trying to share the documentation that I've developed over the years working with Avaya/Nortel, Cisco, Juniper, Blue Coat, HP Open View, Websense, etc. I've focused specifically on Avaya/Nortel since there's a void of information available on the net with respect to Avaya/Nortel products.
Solutions
Here's a list of the gear that I currently work with;
Cisco Nexus 7010, 5010, 2248, 2148, 1000V Switches
Cisco Catalyst 6500, 3700, 3600 Series Switches
Cisco Catalyst 3120 for HP Blade Chassis
Cisco 3900, 2900 Series Routers
Cisco ASA 5550
Cisco ACE 4710
Avaya Ethernet Routing Switch 8800, 8600, 1600, 5500, 4500 Series
Avaya Ethernet Switch 470, 460, 450
Avaya VPN Router 1700
Avaya Call Servers 1000 v5.5, v6.0, v7.5
VMware vSphere ESXi 4.x, 5.x
VMware vCenter 4.x, 5.x
Infoblox IP Address Management
Check Point Firewall NX
IBM ISS Site Protector IDS/IPS
RSA Authentication Manager (SecurID)
McAfee (formerly CipherTrust) IronMail Anti-Spam
Blue Coat Proxy Cache Appliance (ProxySG)
Blue Coat Proxy Anti-Virus Appliance (ProxyAV)
Motorola Wireless LAN Switches 7000, 5100
Motorola Wireless Intrusion Prevention System (WIPS)
Juniper Steel-Belted Radius
Juniper Secure Access SSL VPN Appliance
Juniper SRX Security Gateways
Websense Enterprise Security
HP Open View Network Node Manager
WildPackets OmniPeek Sniffer
I'm happy to say that the majority of our systems are problem free and run 24x7x365. We currently maintain an average of 99.99% up time or greater for the entire network, including scheduled maintenance. As of June 30, 2011 there were approximately 35,000 ports in the network.
Personal Notes
I'm the proud father of three beautiful girls. They are the highlight of my life and bring me more joy and love than anything else even with being the only man of the house. I keep joking with the neighbors that I'll need a shotgun and a shovel over the fireplace when they start dating, god only help me!
I enjoy playing ice hockey in the winter and watching the grass grow in the summer.
Disclaimers
The views and opinions stated on my blog are mine personally. They do not represent any prior, current or future employer. The advice and statements that I make are provided as-is with no warranty or guarantee of any kind.
Certifications
I hold the following certifications;
Avaya Certified Support Specialist (ACSS)
Cisco Certified Network Associate Routing and Switching (CCNA)
Juniper Networks Certified Associate – Junos (JNCIA)
Juniper Networks Certified Specialist – Security (JNCIS)
VMware Certified Associate – Data Center Virtualization (VCA-DCV)
Contact Information
[contact-form-7 id="6048″ title="Contact Me"]
Cheers!
Update August 22, 2009: sed 's/356/365' – Thanks John!