I was recently working with an Epson XP-15000 I had lying around the office, cleaning it up so I could send it off with my daughter as she heads back to college and her off-campus apartment (even though all classes are now via remote learning thanks to COVID-19). I had everything working perfectly but the printer kept prompting about some firmware update, so I eventually relented because I knew the firmware update prompt would likely cause confusion and questions down the road from the "user".
Well I got more than I bargained for in that firmware update. !@$# %e
Let me just point out that this is no $100 printer, but instead sells for $350 – $450 retail. After the firmware update the XP-1500 printer would no longer recognize the third-party ink cartridges that I had installed in the printer no matter what I would do. Likely needless to mention at this point, but I quickly found I wasn't alone as there were dozens if not hundreds of posts all over the Internet reporting the same issue. Here's one, another, another and another… you get the idea.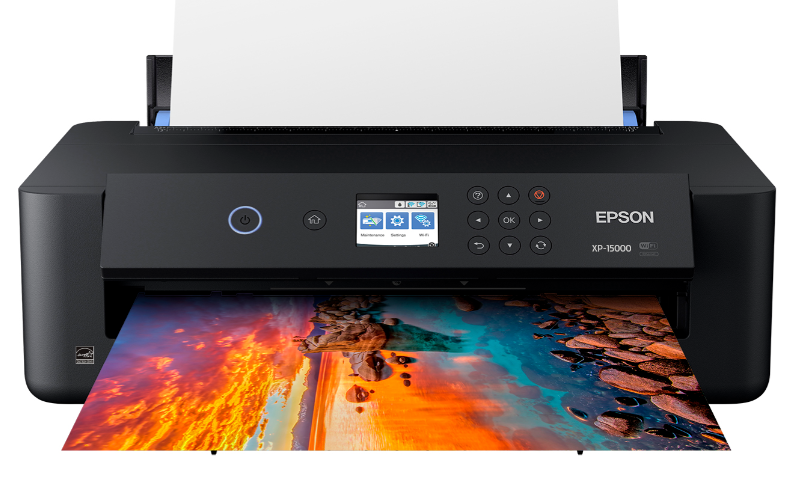 It seems there was a class action lawsuit filled last October in California against Epson for this exact behavior as mentioned in an article on TheRegister titled, US customers kick up class-action stink over Epson's kyboshing of third-party ink. Although it appears that case was dismissed back in February 2020.
I did briefly entertained the possibility of using InkChip, a third-party located in Hong Kong that provides a firmware for the printer that removes the "ink cartridge" check from the printer's software. Although in the end I went out to my local Staples and spend over $130 in Epson ink cartridges, this printer has six ink cartridges.
Interestingly enough I couldn't find any clean reviews of InkChip – I can only imagine that the printer manufacturers have a plethora of lawyers just ready to pounce one any mention of this company on the Internet – I wouldn't be surprised if I was contacted – remember it's 2020 and anything can happen this year!
I've been an Epson customer for almost 15+ years, I've probably bought more than 7 Epson printers in those past 15 years easy. I'm not sure I'll be buying another Epson printer in the future.
The moral of the story… don't upgrade the firmware in your printer if you use third-party ink cartridges.
Cheers!