About two years ago I went looking for some utility to help me manage my home multi monitor Windows 7 desktop – I have 2 27″ ASUS LCD Monitors each with a resolution of 1920 x 1080, combining for a total of 3840 x 1080. I actually prefer the lower resolution since age has started to catch up with me – we all can't be 20 something or 30 something forever. I usually have no less than 10 different windows open at any one time always trying to maximize my desktop utilization while saving my eyes and head/neck from the strain of having to cover to much ground – very inefficient. I stumbled upon a review for DisplayFusion from BinaryFortress while searching the Internet and I'm still a fan 2 years later.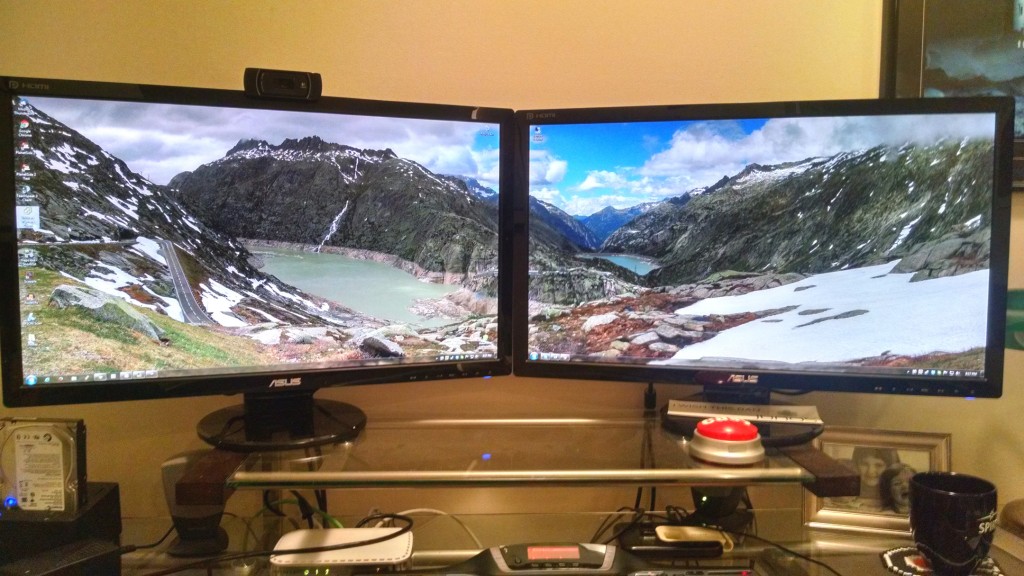 While doing some research for this post I discovered that you can purchase DisplayFusion from Steam. I thought Steam only sold games but I guess why would they limit themselves to just games. Why not leverage their platform and client to deliver any type of application. Brilliant!
WallpaperFusion is a companion website where users can upload their own custom wallpapers to share with the entire community. There are some incredible looking wallpaper backgrounds on that site and they make it super simple to install through DisplayFusion.
Cheers!
Note: This is a series of posts made under the Network Engineer in Retail 30 Days of Peak, this is post number 14 of 30. All the posts can be viewed from the 30in30 tag.