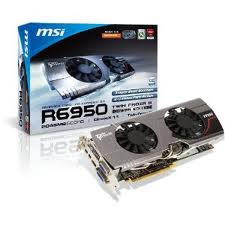 It was that time again for yet another upgrade to the old home desktop.
I thought I had posted about my last upgrade but I can't seem to find the post right now. In any case this time it was the impending release of Battlefield 3 that ultimately drove me to replace my aging Nvidia 8800GTS 320MB with a MSI R6950 Twin Frozr II OC Radeon HD 6950 2GB. I've been lumbering along with the 8800GTS for the past 4 years so it was time for an upgrade.
While doing my research between the NVIDIA and AMD options I came across a lot of cooling issues between both the AMD Radeon HD 6000 Series and the NVIDIA GeForce 560, 570 and 580 series. In the end I decided to give AMD a try since the last few cards I've purchased where NVIDIA and I decided to go with the pricier MSI R6590 Twin Frozr II since it had some great reviews and in user feedback it was reported to be one of the cooler running cards on the market.
I also took the opportunity (while the case was open) to replace my dying power supply. I chose a Rosewill Xtreme Series RX750-S-B 750W power supply. I've gone through two Antec power supplies in the past three years and last year I used a Rosewill 650W in my wife's computer and it's still going strong, despite running almost 24×7.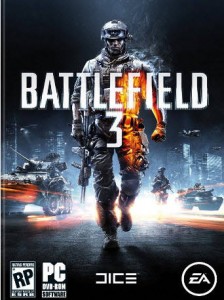 What am I running these days?
Intel Core 2 Quad Q9550 @2.83Ghz
8GB G.Skill PC2-6400 DDR2 memory (4 sticks)
Gigabyte EP45-UD3P motherboard
150GB Western Digital Raptor SATA II hard disk
1TB Western Digital SATA II hard disk
Antec P180 case
Rosewill RX750 power supply
Logitech G15 keyboard
Logitech G5 mouse
Logitech C910 webcam
ASUS 27″ LCD display
I won't waste to much ink here but let me just say that the map(s) in Battlefield 3 beta are just spectacular with this card. I definitely need to go back and play a few rounds of Battlefield Bad Company 2 with this video card just to see what the maps really look like now that I have the hardware to play it on high settings. It amazing how much eye candy is lost when you need to dial down the settings so you can play a newer game on older hardware.
While on the topic of gaming let me give a shout out to Tactical Gamer.
If you're a mature gamer looking for some good times and teamwork orientated tactics give Tactical Gamer a look.
I know your all embarrassed to admit it but you can't be all work and no play.
Anyone else a gamer? If so what games do you enjoy?
Cheers!