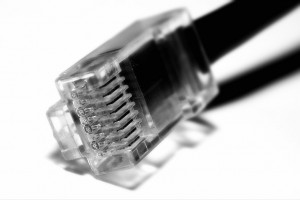 As you may have noticed I've been extremely busy lately both with work and with my personal life. I thought I'd start a series of news or tidbit posts – the topics usually don't deserve a post on their own but they are topics that I'd like to comment about or solicit feedback about. A simple name would have been Items of Interest or something along those lines. However, that's just too boring for me and since I heard the phrase "It's the networks fault" three different times today I thought what a great name. So the name of these posts won't have anything to-do with the actual topics… which is the same relationship the network actually had to the three problems I heard about this morning, perfect irony if you ask me. You can join me on twitter.. hash tag #ITNF
We have a winner! – Avaya Sweepstakes
We had a pretty good response to the sweepstakes we ran over on the discussion forums last month. In the end Hugo from Quebec Canada was our lucky winner. Thanks to everyone for participating and congratulations to Hugo, we hope you enjoy the iPad2 WiFi+3G! Thanks to Avaya for (unofficially) sponsoring this event. It's exciting to see that there are folks within Avaya that are still very passionate about their products and willing to step up and support both the products and their customers.
Avaya's New Look
As you may of may not have noticed by now there's a new look over at the Avaya website and the support website. I'm pretty impressed with the short time I've already spent on the support site. The search function is refreshingly quick and fairly thorough. It's easy to quickly find the product your looking for by browsing through the "Products" menu so by just searching for it.
Unfortunately it looks like they used different field names for the user login, so Firefox couldn't fill in the field. :(
I generally like it… what do you think?
If your a member of the discussion forums head on over and post your thoughts in this thread. If your not a member why not register, it's free!
UNIStim Software Release 5.4 for IP Deskphones
Avaya has released UNIStim firmware 5.4 for their IP deskphones;
0621C8L for the 2007 IP deskphone
0623C8L, 0624C8L, 0625C8L, 0627C8L, 0626C8L for the 1110, 1120E, 1140E, 1150E and 1165E IP deskphones
062AC8L for the 1200 series IP deskphones
As always I recommend you review the release notes for all the details.
The following fixes are included in this release;
wi00966639 External – Intermittent issue where the 1100 Series IP Deskphones fail to open socket resulting in no speech path.
wi00926866 External – PC authentication with 802.1x (EAPOL) does not work if IP Deskphone re-registers to TPS after a Network failure.
wi00960325 External – LLDP Time to Live expiration – an error message is displayed, but pressing any key enables the set to work as expected. (SR# 1-2340185912)
I know I've personally observed the "LLDP TTL Expired" message on my IP phones and I recall quite a few comments from a number of readers.
Cheers!