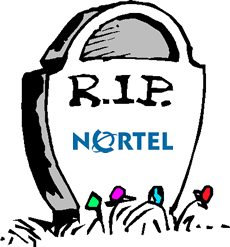 I've been searching Google for the past few days waiting to see who one the Nortel IP asset sale,  and there was very little information until late yesterday when Nortel announced in a  press release that the sale and auction had been completed.
"After a multi-day auction, a consortium emerged as the winning bidder with a cash purchase price of US$4.5 billion. The consortium consists of Apple, EMC, Ericsson, Microsoft, Research In Motion and Sony".
Interestingly enough it looks like Google was left walking away from the table without anything.
Cheers!