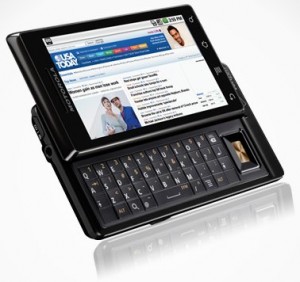 Over the holidays I decided it was time to step up from the simple Motorola RazrV3 that I had been carrying around for the past 2 years. Our contract with AT&T had just expired but I wasn't really interested in the iPhone 3GS. I had my eyes set on the Droid by Motorola and was more than willing to jump ship from AT&T.
I had done my research and was very eager to stay away from any Windows Mobile device, deciding instead to embrace Google's Android operating system.  In the weeks leading up to my decision I was flip-flopping back and forth between a Smartphone and a Netbook. I also had to keep the wife in mind… no purchases would be authorized without her buy-in. Thankfully the wife had been looking to 'upgrade' for sometime, looking for a more efficient way to organize and carry her address book and calendar. It was the Motorola Droid for myself and a HTC Eris for the wife.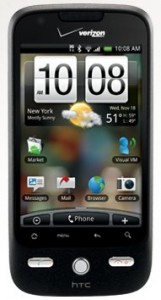 That was about 2 weeks ago now and I'm here to report my experiences. Overall both myself and the wife are extremely satisfied with our purchase and with the quality of Verizon's network. While the wife was already a big fan of Facebook and social networking the HTC Eris has really brought her into the Web 2.0 world. We did have some challenges uploading her Microsoft Outlook Calendar and Contacts into Google so we could sync them up with the phone.  Other than that one issue she's really embracing the technology and using it to improve her daily life and activities. She lives by the calendar and activities list that are now loaded onto the phone.
As for myself I'm also getting into the Web 2.0 world. While I'm on Facebook I'm not very active although I am taking a liking to Twitter and really enjoying the Seesmic Android client. I will comment on the slide out QWERTY keyboard; for a guy who is 6′ 5″  the keys are just way to small for my large hands. The on screen touch keyboard is really the only usable option for me personally. The battery life of both phones has been pretty decent although I did install Advanced Task Killer from the Android Market on both phones.
Of course as Moore's Law goes, Google released their Nexus One only two weeks after my purchase of the Motorola Droid. I have yet to feel any buyers remorse because I'm pretty happy with my purchase. Hopefully this phone will last me two years and I'm sure that technology will have moved on by that time.
Cheers