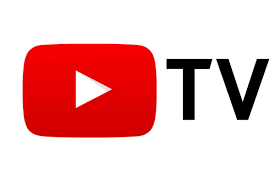 In February 2018 I made the switch to YouTube TV, dropping the very expensive Verizon FiOS TV. When I first picked up YouTube TV the subscription was $35/monthly and with my Verizon FiOS 1Gbps Internet at $130/monthly I was saving around $65/monthly over what I had been paying Verizon for both Internet and TV. That was a huge savings when you think about that year over year… $780/yearly. And it enabled my family to watch TV on whatever device they wanted to use.. TV (Roku), Tablet, Smartphone, etc.
Last month YouTube announced that the price for new and existing members would be increasing to $64.99/monthly, although they would be adding 8 additional channels. As many have pointed out that's a significant increase, almost $180 more yearly. The "cheaper" alternative in YouTube TV is actually now one of the more expensive options available to consumers.
There are hundreds of posts on the Internet that detail the alternatives to YouTube TV, – Sling TV, Hulu Live, Philo, etc. I'm not going to go through all the different options… why are you here anyway?
The six accounts are very handy for my large family… the limitation of three streams though can make for some interesting hallway discussion when the kids are constantly kicking each other out. It would have been nice if YouTube TV had increased the number of streams when increasing the price. Perhaps if YouTube were to bundle YouTube Premium, now that's a feature that I would really enjoy. I would probably estimate that I watch more YouTube than "TV" these days… and in a COVID-19 world, with no sports to watch, I don't see that changing anytime soon.
I'll keep YouTube TV for now… but I'll probably need to evaluate my options in the near future.
Cheers!