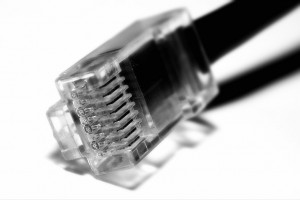 Have you noticed that the web site is any faster? No it's not magic, I'll tell you all about it in another post next week.
Articles
Software Releases
Avaya Ethernet Routing Switch 5000 Software Release v6.2.5
Avaya has released software v6.2.5 for the Ethernet Routing Switch 5000 Series.
Here's the list of fixes in this release;
In an IST setup where 5xxx stack of two units is connected to 5xxx standalone. Whenever the non- base unit is powered off or rebooted, the base units IST ports are going down along with the peer ports resulting in IST going down (wi00927807)
With DHCP snooping enabled, the TFTP transfer to the iMAC client is truncated (wi00952434)
EDM users were able to disable/enable ports on devices that were not assigned to users (wi01035327)
EDM was not properly showing port description for copper ports 91-96 on ERS5698 (wi01035332)
An EDM Topology Error message was generated when accessing the topology tab (wi00958431)
In a 2-unit stack the SLT is not behaving as expected after power on the BU of any of the stack in IST (wi00975074)
5xxx software exception with task tDCHP and DCHP relay related (wi00978796)
A data access exception "Task Name tOspfTxHel" was resolved in this release (wi00975340)
Missing egress OSPF hello packets at times caused OSPF adjacency to drop (wi00955758)
In a 2-unit stack IST configuration, when the BU was rebooted there were intermittent ping loss (wi00984502)
In an SMLT cluster made up of 2-unit stacks, inconsistent behavior was observed when a unit in one of the stacks failed (wi01002374)
Ping or Telnet to any DNS hostname could cause instability in management VLAN requiring a reboot of the stack (wi00933202)
"no qos dos" command was not available from Interface Configuration mode (wi00981561)
EAPOL authentication issue when Radius Queue is Full (wi01014155)
Stale EAP entries after the EAP clients have been disconnected (wi01014163)
6.2.4 code release was generating incorrect IPv4 ICMP redirect (wi00996235)
NMAP scanning tool blocked new telnet session to the switch requiring a reboot to recover (wi00958131)
An intermittent MAC Learning Issue was addressed in this release (wi00984022)
Wake-on-LAN (WOL) did not work for NEAP clients (wi01034823)
5600s Intermittently locks and stops forwarding traffic requiring a reboot to recover (wi00980701)
Read only user profiles were able to successfully edit port state & VLAN parameters using built in EDM (wi00989751)
Fix a silent reset that was reproduced with heavy ARP traffic and the ARP cache getting cleared every 4 minutes (wi00993098)
Addressed a console lockup issue that was reproduced under heavy ARP traffic and as the ARP cache was being cleared every 4 minutes (wi00994932)
Intermittent bcmTx task Lock up when switch stops forwarding traffic (wi00980701)
You can find all the details in the release notes on the Avaya website.
Avaya Ethernet Routing Switch 4000 Software Release v5.6.2
Avaya has released software v5.6.2 for the Ethernet Routing Switch 4000 Series.
Here's the list of fixes;
wi01026335 100FX SFP, Display: The Avaya 100FX SFP (AA1419074-E6) is now correctly displayed as a supported SFP in variations of the switch which can support slow speed SFPs.
wi01054301 801.2X, RADIUS Health Check: The RADIUS health check password is now correctly encrypted with the server key when sending a reachability packet to the RADIUS server.
wi01047335 802.1X, Clear MAC Address: When issuing the clear mac-address-table address <x> command against an EAP/NEAP MAC address it is now correctly removed from the Layer2 MAC Address table.
wi01049393 802.1X, RADIUS Reachability, ASCII Config: RADIUS Reachability username is now correctly output when generating an ASCII configuration file.
wi01046960 802.1X, RADIUS Reachability, IPv6, Log Messages: Log messages related to RADIUS Server reachability are now correctly displayed when RADIUS servers are configured for IPv6.
wi01032441, wi01032439 802.1X, RADIUS VLANs (RAV), DHCP Requests, Wrong VLAN: When the switch boots, DHCP traffic is now correctly blocked until EAP/NEAP authentication starts. Previously DHCP request would be forwarded by the switch before EAP authentication, which could result in the end device obtained an IP Address which may be in the wrong VLAN is RADIUS Assigned VLANs (RAVs) are used.
wi01055405Diags, New Agent Software: The diagnostics software has been updated to correctly recognise 5.7.0 and later agent code releases.
wi01053526 Diags, PoE+, 4850GTS, Shared Ports: An diagnostics internal loopback error which occurred when some devices were connected to the shared ports (47 or 48) on the 4850GTS or 4850GTS-PWR+ has now been addressed.
wi01055434 Diags, PoE+, Warm Boot: The diagnostics now correctly keeps PoE+ disabled during a warm boot process until control is passed to the agent software.
wi01034775 EDM, ECMP: The Maximum Path value in the ECMP configuration tab for EDM can now be changed from the default value of 1 and successfully applied to the switch.
wi01029886 EDM, Help File, ASCII Config: EDM Help file path is now correctly output when generating an ASCII configuration file.
wi01042035 EDM, Password Display: EDM now correctly shows console/web/telnet passwords when operating as a single unit or a stack.
wi01042931 EDM, PoE Port status: EDM now correctly displays PoE status when requesting output for a large number of PoE ports, rather than displaying "Request timed out" error.
wi01006349 EDM, Username, Software Exception: An issue which existed when a username longer than 2 characters was entered into EDM has now been addressed. The switch will no longer product a software exception.
wi01034869 ERS 4500, PoE, Power failover: ERS 4500-PWR models (4526T-PWR, 4550T-PWR, 4524GT-PWR, 4526GTX-PWR, 4548GT-PWR) with Hardware revision 12 or later will now correctly maintain PoE when switching to redundant power when the PoE firmware 4500_PoE_400b15.img is loaded on the units. Note: this firmware should not be loaded on to ERS 4500-PWR+, ERS 4800-PWR+ or ERS 4500-PWR with Hardware revision lower than HW revision 12.
wi01042478 ERS 4500, Shard Ports, Duplex Settings: User configured duplex settings are now correctly retained for the shared ports on ERS 4500 Gigabit models.
wi01043265 ERS 4800, Port Mirroring: Traffic is now correctly not mirrored on the switch then Port Mirroring Allow Traffic is Disabled
wi01010344, wi01006771 Memory Leak, IPFix: A memory leak which could cause a switch to reset between 22-28 days when IPFiX is enabled has been rectified. The switch will no longer reset with a task exception after this period of time when IPFix is enabled.
wi01039472 QoS: The "show qos agent" output has been enhanced to provide information on the queue-set and buffer usage.
wi01034053 SNMP Trap, IP Source Guard: SNMP Traps for IP Source Guard for the last unit in a stack are now correctly enabled by default.
wi01042163 Static MAC Address, MLT: The switch will now correctly produce an error message if you try to enable an MLT which has a port with static MAC addresses configured.
wi01028451, wi01049826 VLACP not working with Ethertype 8102: Interoperability issues with VLACP using Ethertype 8102 (default Ethertype for SLPP-guard) have now been addressed.
You can find all the details in the release notes on the Avaya website.
Avaya Ethernet Routing Switch 4850GTS-PWR+
I'm currently doing an in-depth evaluation of the ERS 4850GTS-PWR+ for my organization as we prepare to expand one of our facilities to meet the growing needs of the surrounding community. The ERS 4850GTS-PWR+ provides 48 10/100/1000 802.3at PoE+ & 2 SFP ports plus 2 SFP+ ports & HiStack ports. You can order the switch with a 300W or 1000W power supply depending on your needs. The switch chassis will accept a redundant 300W or 1000W hot swappable power supply.
I was provided 2 evaluation units, ERS 4826GTS-PWR+ by our (value added) reseller. Interestingly enough I had some issues running software release 5.6.0 when I would reboot (soft) the stack of 2 switches. In the majority of cases the stack would not recover after the reboot until I power (cold) cycled both switches. That issue appears to have been resolved in 5.6.1 software as I have yet to observe that problem since I upgraded. I'm testing the switch with a number of desktops, laptops, IP phones, wireless access points, etc. I have yet to find an 802.3at device that I can use to test with in the office, although I'm hoping that Motorola has some 802.3at access ports that I can test.
The ERS 4800 has the ASICs that can support Avaya's VENA architecture where as the ERS 5500 and 5600s won't be able to support VENA.
Cheers!