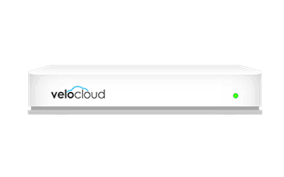 This is one of those stories… where you expect something to take a few minutes and it turns into an all out search for truth and understanding spanning multiple hours and even days. I must admit to having forgone the change control process on my home network which my daughters were not very happy about. I do apologize to my girls for interrupting the binge streaming of Brooklyn Nine-Nine.
Challenge
A few months back I was evaluating the VMware VeloCloud SD-WAN solution when I happened upon an odd issue. Whenever I connected the VeloCloud Edge 540 appliance to my local home network, all the wired and wireless clients connected to my home network would loose Internet connectivity and I would start getting heckled from my daughters with "Dad!!! The Internet is down!!!". At the time I didn't know much about the VeloCloud SD-WAN solution and had previously configured the device in my office with the VeloCloud sales engineer. However, I was able to easily duplicate the problem by repeating the test several times and getting the same result – so there was something amiss.
Troubleshooting
Some quick troubleshooting determined that none of the devices on my network could reach the local gateway of 192.168.1.1 (default for a Verizon FiOS Actiontec router) when the VeloCloud device was connected to my home network. I fired up a copy of WireShark and quickly found that the VeloCloud device responding to ARPs for 192.168.1.1 with it's MAC address, and that's why my clients were unable to reach the Actionrec router or the Internet for that matter. The clients were using the MAC address of the VeloCloud Edge instead of the Actiontec router to reach the default gateway of 192.168.0.1.
Solution
After some consultation with our VeloCloud sales engineer we discovered that the VeloCloud Edge has a default "Management IP" address of 192.168.1.1. When I changed that IP address in the VeloCloud Orchestrator Console the problem disappeared, and I was able to connect the VeloCloud Edge 540 to my home network without any Internet interruption.
Cheers!