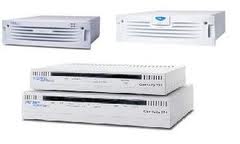 Avaya has released version 10.04.109 of their VPN client that supports both 32-bit and 64-bit versions of Windows 7. This single client supports the following operating systems (in both 32-bit and 64-bit versions);
Windows XP
Windows Vista
Windows 7
The following issues have been identified and resolved according the the release notes;
wi00875648 – Certificates with UTF-8 encoded issuer name can't be selected.
wi00875671 – Sometimes users might get "Unhandled exception" error when trying to select a certificate or display its details.
wi00875676 – Pre-application launch command line not saved properly.
In the past I attempted to host the client files and I quickly ate through my 40 GB/monthly quota on my host. I'm going to attempt to-do this again however I will most likely change the URL from time to time to guarantee that people aren't hot-linking to it.
I may also restrict access to only ARIN based IP addresses, again I'll have to see how things go the second time around.
Cheers!
Updated Saturday May 7, 2011
I've added MD5 hashes for both the files.
Updated Tuesday September 20, 2011
Avaya has release version 10.05.100 which can be found here, I'm going to close comments on this post.