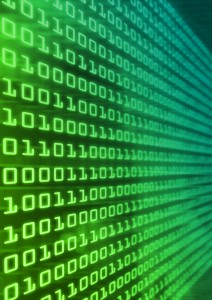 I was recently listening to the Packet Pushers podcast and the topic of 1Gbps Ethernet switching to the desktop came up. I believe the argument was that most organizations or enterprises don't really need 1Gbps to the desktop and would be fine with 100Mbps to the desktop. I don't agree with that opinion and thought I'd make my argument here and sample what everyone else thinks on the subject.
Performance
I like to use the following analogy when explaining the difference between 100Mbps and 1000Mbps to executive leadership;
100Mbps – Is equivalent to a 1 lane highway with traffic allowed to move at 10 mph.
1000Mbps – Is equivalent to a 10 lane highway with traffic allowed to move at 100 mph.
Huh?
You don't like that analogy? Most people immediately recognize the difference in bandwidth/throughput (lanes of the highway) but neglect to consider the difference in latency (speed). It's that latency and speed that really benefits the desktop environment especially in applications that turnout a lot of packets.
Desktops or VDI or Terminal Services
It's almost a standard to find 1Gbps NICs on every desktop and laptop being manufactured today. However, if you're only deploying VDI or Terminal Services (Citrix) you might be tempted to stay with 100Mbps as there would be no real benefit to running 1000Mbps to a thin client or similar device.
Cost
It's no surprise that cost is the major leading factor in this debate. Let's admit it, if 1000Mbps was the same price as 100Mbps there would be no argument. Let's look at some pricing;
Avaya Ethernet Routing Switch 4550T-PWR $2,564  ($53/port)
Avaya Ethernet Routing Switch 4548GT-PWR $4,476 ($93/port)
I'm going to assume that most vendors are in the same general ballpark. So there's a $40/port premium utilizing 1000Mbps over 100Mbps for an enterprise class switch.
Future Proofing
A major consideration in any enterprise or organization is future proofing your investment.The life cycle of any network infrastructure deployment should be at least 5 years or more in my opinion.
Cabling
Let's not forget that there are significant cabling requirements with Gigabit Ethernet. All eight wires are required for 1000BASE-T whereas 100BASE-TX and 10BASE-T only required four wires. Additionally the cabling plant must be CAT5 or better.
Conclusions
There are many factors involved in making a decision whether to deploy 100Mbps or 1000Mbps to the desktop. Hopefully I've covered the major decision points above. The bandwidth, throughput and latency are obvious pros. The cost per port and cabling requirements can be significant cons.
What do you think? What are you deploying in your network?
Cheers!
References;