I made some purchases over the past few months to help improve my work from home environment and thought I'd share my thoughts on those items. I purchased all the items below from from my local BestBuy using the BestBuy Android mobile app with curbside pickup. As someone who works in retail I was really impressed with how well the checkout and curbside pickup process works at BestBuy and how effortless it was, a real technology win in my honest opinion. Kudos to their team on an incredibly frictionless process and to all their store associates. The pricing for each item was in line with pricing from online resellers so I wasn't really sacrificing anything by purchasing from a traditional brick-n-mortar business and I was happy to support my local store.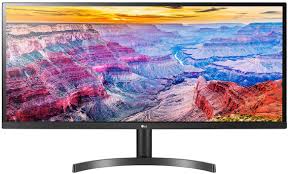 LG – 34WL500-B 34″ IPS LED UltraWide FHD FreeSync Monitor with HDR (HDMI) – Black
When you upgrade to an UltraWide display you won't ever want to go back. I desperately needed the additional desktop space on my work laptop to help improve my general productivity. I usually have 15-30 windows open at any time and having to switch back and forth, or worse yet go hunting for individual windows can be an incredible productivity drain. This display only has a max resolution of 2560 x 1080 but that's fine for my aging eyes and provides me all the desktop real estate I need to work efficiently. The included stand isn't overly large and brightness levels from the display are great. This monitor is currently on-sale at BestBuy for $300, a great price for a 34″ wide monitor. The 29″ version LG 29WL500-B is an even better deal at BestBuy for $200. I would recommend either of these for a work from home environment. I don't play any games on this display so I can't comment about game performance.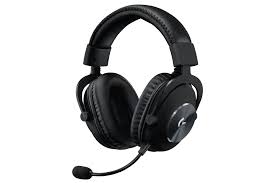 Logitech – G PRO X Wireless DTS Headphone:X 2.0 Gaming Headset for Windows with Blue VO!CE Mic Filter Tech and LIGHTSPEED Wireless – Black
I've traditionally used relatively cheap Plantronics headsets on my home desktop but I decided it was time to cut the cord and go with a premium wireless headset that would allow me to move around on long conference and video calls. Having the ability to move it around between my personal desktop and my corporate laptop was also extremely beneficial. I'm not yet sold on the Blue VOICE feature, I didn't particularly like how I sounded with that feature enabled so I need to-do some additional testing and validation. I'm still up in the air about this headset, I'll need a little more time before I decide if it was a good purchase.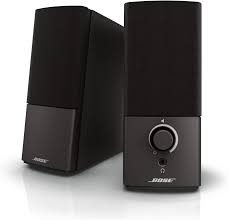 Bose – Companion 2 Series III Multimedia Speaker System (2-Piece) – Black
I've often opt for the cheap Insignia speakers but this time I wanted a quality set of speakers to use when I wasn't using my wireless headset and so I chose the Bose Companion 2 Series III speakers. I'm not a high-fidelity guy but these sound incredibly better than any other computer speakers I've ever owned and easily rival the sound put out from the Onkyo receiver and speakers in my basement surround sound system. These speakers get a solid buy rating from me. There are likely better options available for the audiophiles out there but I couldn't justify spending $200 or $300 on desktop speakers.
Have you made any purchases lately? Anything fun?
Cheers!