Over the holidays I ended up doing a fair bit of cooking and baking with relatively impressive results even though the family is fairly hard to satisfy as they all have different tastes and preferences. As always I need to give credit to my loving wife and assistant.
Here are a few of the recipes that really stood out….
The kids and wife really like Five Guys and In-N-Out Burger so I often enjoy recreating their favorite burgers here at home… it's really not that hard, all you need is a decent cast iron pan and a penchant for smashing things. ;) If you want to go all the way, you can even wrap the burger in tinfoil if you want the "soggy" effect.
There's nothing famous about them… other than me calling them famous. I like to soak the potatoes in water for an hour after cutting them up, helps make them nice and soft on the inside while crispy on the outside.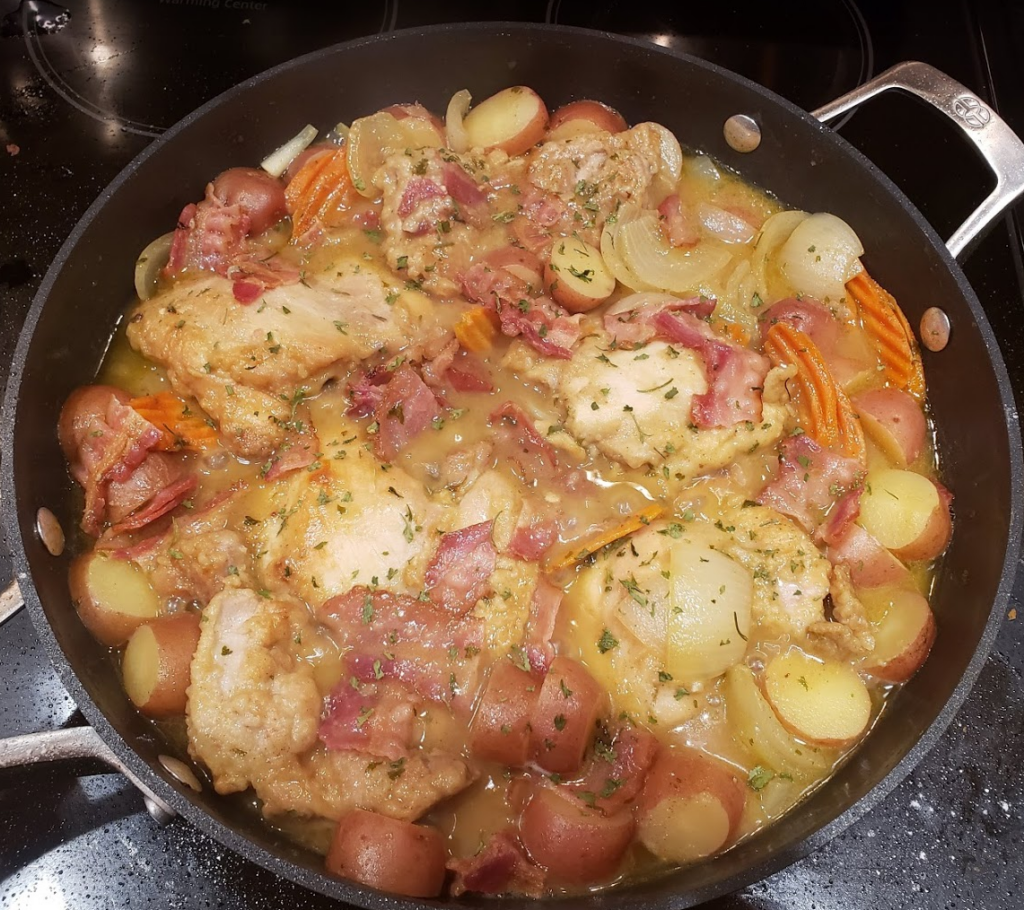 Beer Braised Chicken and Bacon
Beer-Braised Chicken by Food Network
This is one of the newer recipes I've been cooking and it has been delicious. The inclusion of mustard gives it that little bite… remember to cook the bacon ahead of time, lay it out on parchment paper on a baking tray and let it do it's thing at 350F, then just add it back into the dish just before you serve.
Chocolate chip cookies are a staple in any American household, unfortunately they don't last long in my household so you better get one before they are gone.
I like using bread flour instead of all purpose flour, and the King Arthur brand of bread flour has worked well for me in the past although I need to continue to try and perfect my hoagie rolls. I feel like a good pizza stone is the key to making good home made pizza. The pizza itself was delicious, the problems arose when trying to transfer the pizza to the hot pizza stone in the oven, that first attempt didn't go so well. I guess I need to pickup a pizza peel.
French Onion Soup
French Onion Soup by Simply Recipes
This recipe takes a little bit of time to get the onions to caramelize. In the end I cheated by using croutons instead of making some Crostini – in my defense I was hungry!
The family just loves the crispy fried chicken cutlets. I like to quickly fry them in a cast iron skillet and then move them to the oven for ~ 10 minutes at 350F to finish cooking while I get everything else ready. Don't cover them, else they'll end up getting soggy. And Margaret doesn't like soggy chicken cutlets.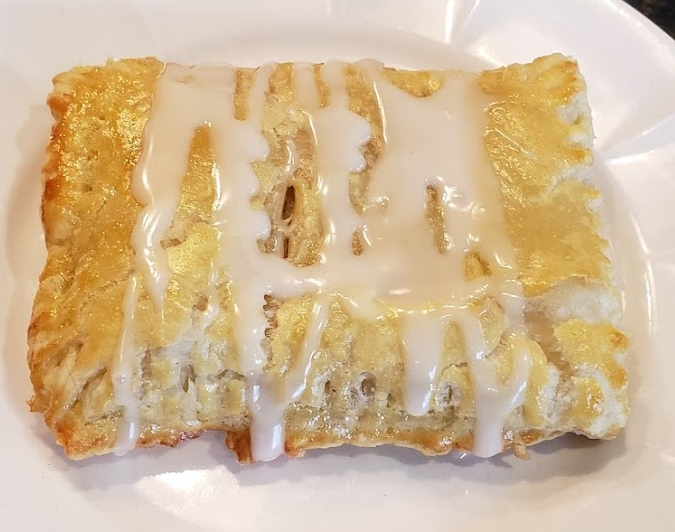 I like to peel the apples and fry them ahead of time in some butter – I want super soft apples in my apple pie and apple puffs. I would suggest you roll out the puff pastry a bit, else it will be very thick. The next time around I think I'll try to make an Apple Strudel instead of Apple Puffs or Apple Turnovers.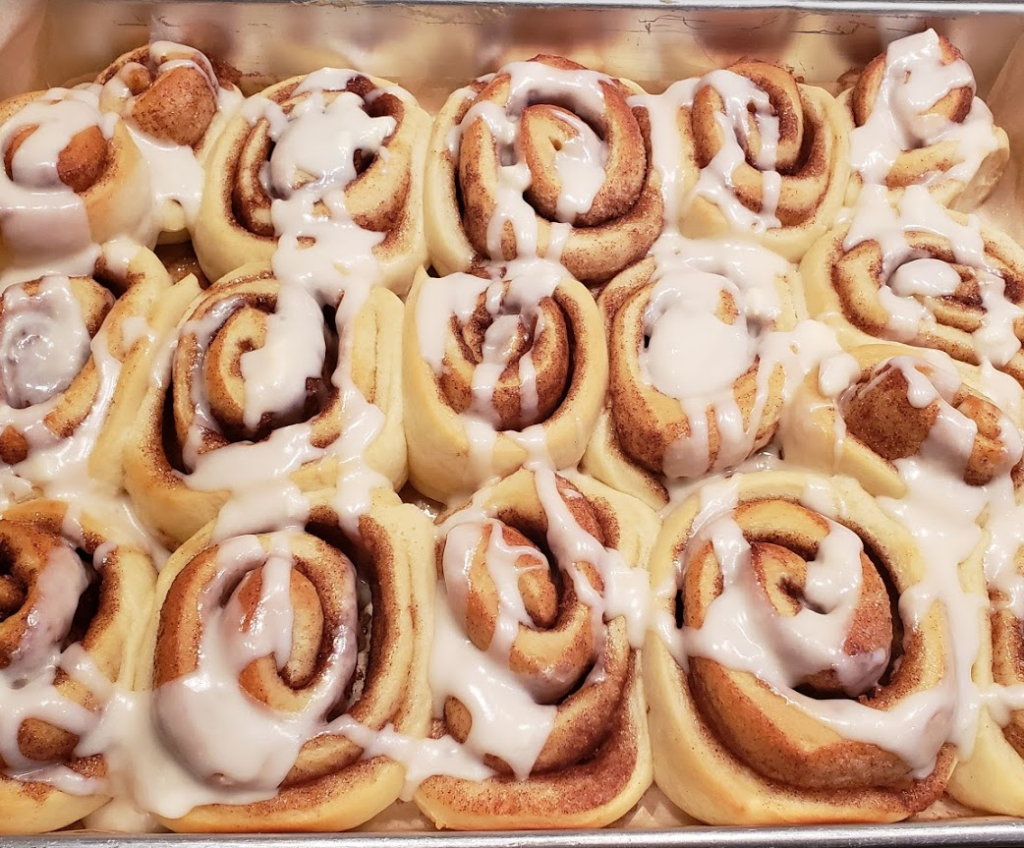 These weren't as big a hit as I thought they would be with the daughters. The wife loved them and I thought they were pretty good as well. The second time around I skipped the cream cheese and definitely preferred the all sugar glaze/icing.
Let me know what your cooking!
Cheers!