It's been a while since I did a desktop hardware update here on the blog. I often find these short articles interesting, going back and seeing the progression of the hardware I've gone through and how long I've been using the different pieces – I'm starting to believe there's truth to the theory that time starts to warp the older you get.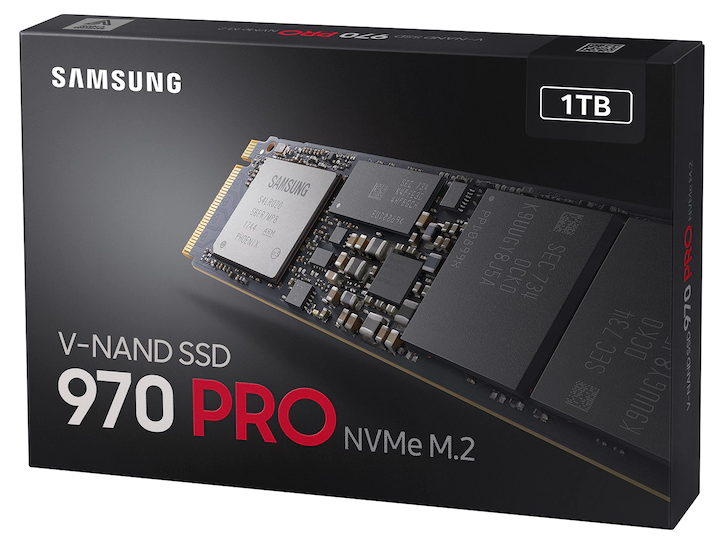 I just recently purchased a Samsung 970 PRO 1TB M.2 SSD to upgrade my 2 year old desktop, which was using a Samsung 850 PRO 500GB SATA SSD since 2016. I was already using GPT partition tables in Windows 10 with a UEFI BIOS so I had no issues using Macrium Reflect to just clone the SSD to the M.2 NVMe SSD and expand the one NTFS volume (C:\) to it's maximum 1TB. I will say the visible performance gain is minimal, the desktop boots in essentially the same amount of time, the UI is just as responsive as it's always been, the few core applications I use load in just about the same amount of time, etc. I'm going to assume this is likely due to the fact that I'm going from an 850 PRO SSD (SATA) to an 970 PRO SSD (M.2 NVMe)… the gains are much more apparent when working with large video files and the extra space on the C:\ drive is welcome. I did have to wait a few days to get the M.2 SSD installed since I lost the M.2 screw and standoff from my ASUS Maximus IX Hero motherboard. I went through a LOT of screws and standoffs in my collection and none would fit. Thankfully a trip to Microcenter in St. Davids, PA solved that issue.
Over the past 2 years I've replaced a few pieces of hardware. The Logitech G15 keyboard and G5 mouse both started giving me issues so I had to replace them. I purchased a Logitech G502 gaming mouse, and mouse pad. I replaced my keyboard with a Cooler Master MK-750 LED Mechanical Keyboard. I grew up using the IBM PS2 keyboards, so I'm a big fan of the mechanical keyboards and the Cherry MX switches.
In 2019 I also replaced my parents aging Dell laptop with a Acer Aspire 5, 15.6″, Intel Core i5-8250U, 8GB DDR4, 256GB SSD. I've purchased 5 different Acer Aspire 5 laptops over the past 7 years and if you are looking for a good laptop that won't break the bank, this is one to check out. I really like the Acer Aspire 5 and I've had very few issues with them – beyond the girls breaking the LCD screen which can be easily replaced.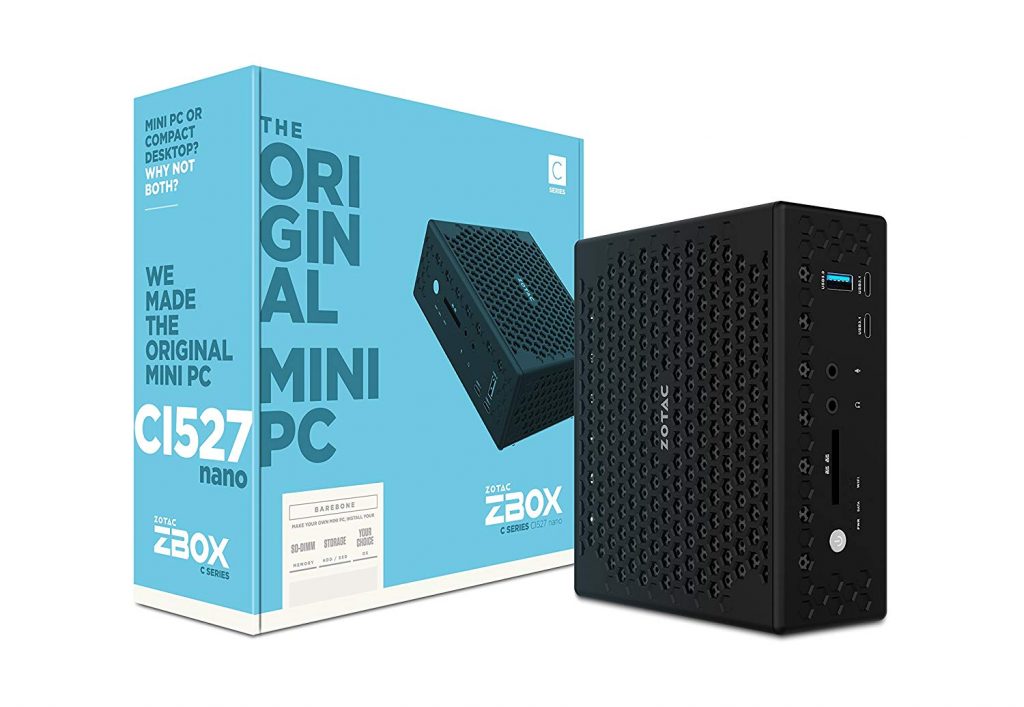 In 2019 I also replaced the TV in the kitchen with a mini PC. I used the Zotac ZBOX C Series CI527 Mini PC (Intel Core i3-7100), a Crucial 16GB DDR4 SODIMM, a WD Blue 3D 250GB SSD, and Windows 10 Professional. I had been using a Roku Streaming Stick+ with an older 19″ Samsung TV. Unfortunately the Samsung TV that I have connected to this mini PC frequently fails to detect the HDMI signal so I need to get a regular LCD monitor for the kitchen. I also need to get the mini PC mounted to the VESA mount on the back of the monitor to clean up the aesthetics.
What hardware did you upgrade this past year?
Cheers!