I ran into an interesting problem recently on my Windows 10 laptop running the Pulse Secure VPN client where I started recieving an "Invalid or Missing Certificate" warning when trying to connect to the Pulse VPN appliance (formerly Juniper Secure Access appliance). I pulled the log file from the client (C:\ProgramData\Pulse Secure\Logging\debuglog.log) and found that the Pulse Secure client was serving up an old certificate that didn't appear to be installed on my laptop. I searched for it using the Microsoft Management Console and the Certificate snap-in but had no luck.
I eventually realized that the Pulse Secure client was "caching" the certificate selection because I had chosen to "Save Settings" in the client when originally prompted to choose which SSL certificate the client should provide while authenticating.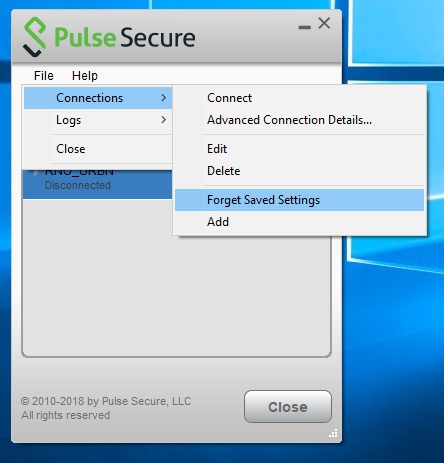 The solution.. go into the client and select "Forget Saved Settings".
The next time I attempted to connect I was prompted to choose which certificate to use for authentication purposes.
Cheers!