I'm always encouraged when my daughters try to find the answer for themselves before coming to dad for help. In this case they were quick to point out to me that there were some 6,940,000 search results for the phrase, "minecraft lan game not showing up" in Google Search.
In this specific case I had a pretty good idea why they couldn't play Minecraft together over our home network and it wasn't something that they were likely to figure out searching through Google Search or watching YouTube videos.
I use my personal home network as a testbed of sorts – and wireless is one technology where you need to-do a lot of testing before pushing it into production. I this case I had replaced my trusty Aruba Instant AP-215s with AP-315s in my home and was testing the newer APs and the 8.3.0.0 software. I've got a little of everything on my home wireless network, Windows 10, Windows 8.1, MacOS, iOS, Ubuntu Linux, Lenovo, Acer, Apple iPhone, Apple iPod, Roku, Samsung, Amazon Fire, Motorola, Nest Cameras, and various other IOT devices.
The Aruba Instant APs are configured by default to filter all broadcast packets except ARP requests. This prevents the broadcast that Minecraft emits from reaching other players connected to the same home network.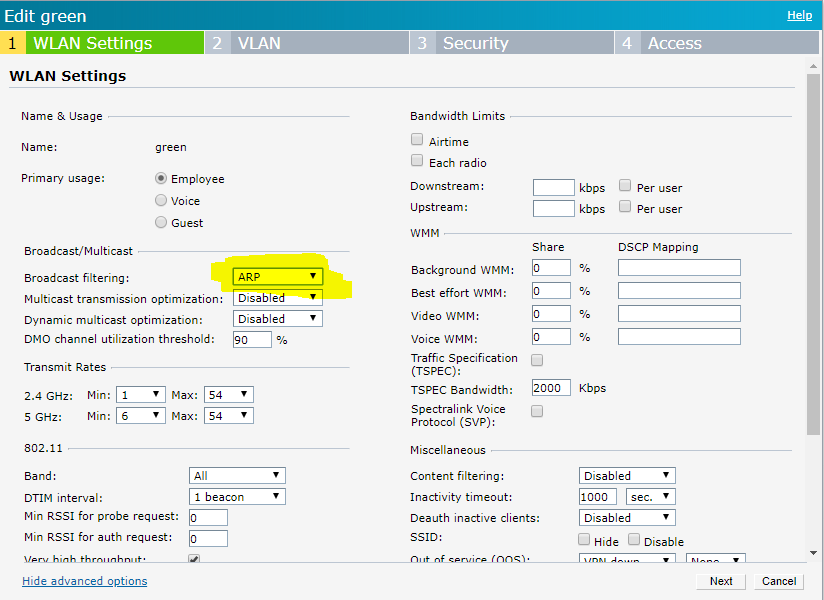 Once I changed the setting to none and applied the changes the girls were able to play Minecraft together via our home network.
The Aruba IAP-315s are 802.11ac Wave 2 access points and support 5GHz 4×4 MIMO (1,733Mbps max rate) and 2.4GHz 2×2 MIMO (300Mbps max rate) radios. I'm pretty happy so far with the testing… no disconnect issues or performance problems.
Cheers!