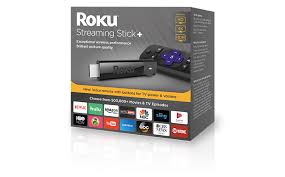 Like many folks before me I'm looking to cut the cord on the traditional cable TV. I picked up a Roku Streaming Stick+ and enrolled in the 7-day trial for YouTube TV since it's available in the Philadelphia market. I'll hopefully be able to drop Verizion FiOS TV and keep the Verizon FiOS Internet and significantly reduce my $200/monthly Internet and Cable TV bill.
YouTube TV has Nat Geo and Nat Geo Wild which are a requirement from the family.
The next big question… should I go with Verizon Gigabit Internet?
Anyone with any recommendations?