I recently got the hardware itch again and decided to replace my dual ASUS 27″ LCD monitors with a single Acer Predator X34 34″ Curved LCD monitor. In order to drive that 3440 x 1440 display I replaced my MSI Twin Frozen R6950 with an EVGA GTX 1070.
I've had the ASUS displays since back in 2012 so at four years old they have served me well but I thought it was time for a change and I decide to spend a little more money than I usually would for a monitor and graphics card combination.
I'll need a few weeks to see how I really like the new display but so far it looks beautiful.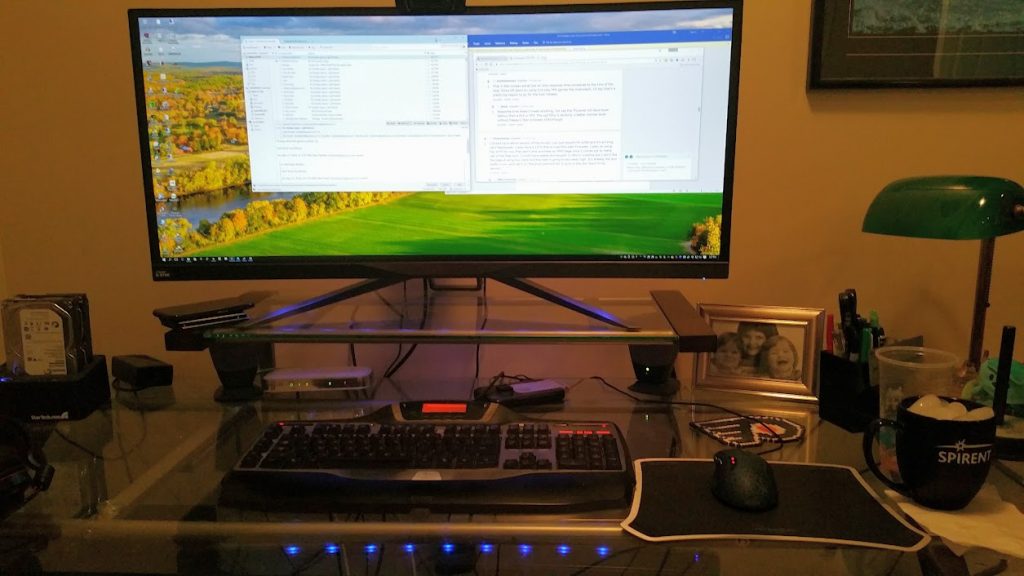 Cheers!