I was recently shopping for a new wireless carrier, one that could provide 5 lines for the entire family without bankrupting me every month. It doesn't help that I have three teenagers, the oldest of which is occasionally known to blow through her current pre-paid plan only a few days into the billing cycle. I had been a Verizon Wireless customer for the past 7 years but I just couldn't make the budget fit with any of the Verizon plans. I looked at Ting, Sprint, AT&T and finally T-Mobile. Ting looked like a great option at first but after thinking about how to micro-manage the data and texting habits of three teenage girls I decided there had to be better option.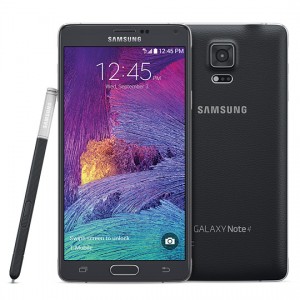 After running all the numbers time and time again I landed on T-Mobile.
I purchased a pair of Samsung Galaxy Note 4s for myself and my wife and then I ordered a pair of Motorola Moto Es for my twin girls. My oldest daughter has been using a Motorola Moto G for the past two years and had been asking for an Apple iPhone,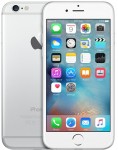 not wanting to be the tech father that pushed his kids to non-Apple solutions I ordered an Apple iPhone 6 for her from T-Mobile. I had looked around at various refurbs/second-hand from sites like Amazon and Gazelle but choose to purchase new seeing how she's taken pretty good care of her Motorola Moto G.
My experience with T-Mobile has been fairly good to date. I will call out David the sales order representative that I spoke to while placing the order with T-Mobile. David initially tried to tell me that the 2GB plan was for "flip phones". I politely told David that I wasn't in need of an upsell and my daughters would be fine with 2GB data plan. After that point David was very helpful and successfully placed the order.
With Verizon I was paying ~ $130/monthly for 2 lines with 2GB of data each, 500 SMS text messages and 700 minutes shared between the phones in the plan. That equates to about $3,120 over the course of the two year contract plus the $299 I paid for the Motorola Moto X when I first purchased it (buy one get one free). So all total I paid Verizon just over $3,400 for 2 lines. With T-Mobile I'll be paying ~ $110/monthly for 5 lines with 2GB of data each, unlimited SMS text messaging and unlimited minutes. That will equate to about $2,880 over the course of two years plus the ~ $2,100 I paid for all 5 phones (2 Samsung Galaxy Note 4s, the Apple iPhone 6 and the 2 Motorola Moto Es). The benefit here is that I have my entire family on a single plan (no more pre-paid phones) and I'm free to jump ship (to any GSM capable provider) since I purchased the phones outright.
Update: I just received my first bill.. $144/monthly with all the taxes included… that's $34/monthly in taxes and fees, 23% of the bill.