I'm excited to learn that Dominik has decided to join the blogging community, starting a blog called Network Autobahn. I've known Dominik for more than three years now and he's a highly knowledgeable and skilled network engineer. Dominik will be blogging from Berlin, Germany which adds an interesting global perspective.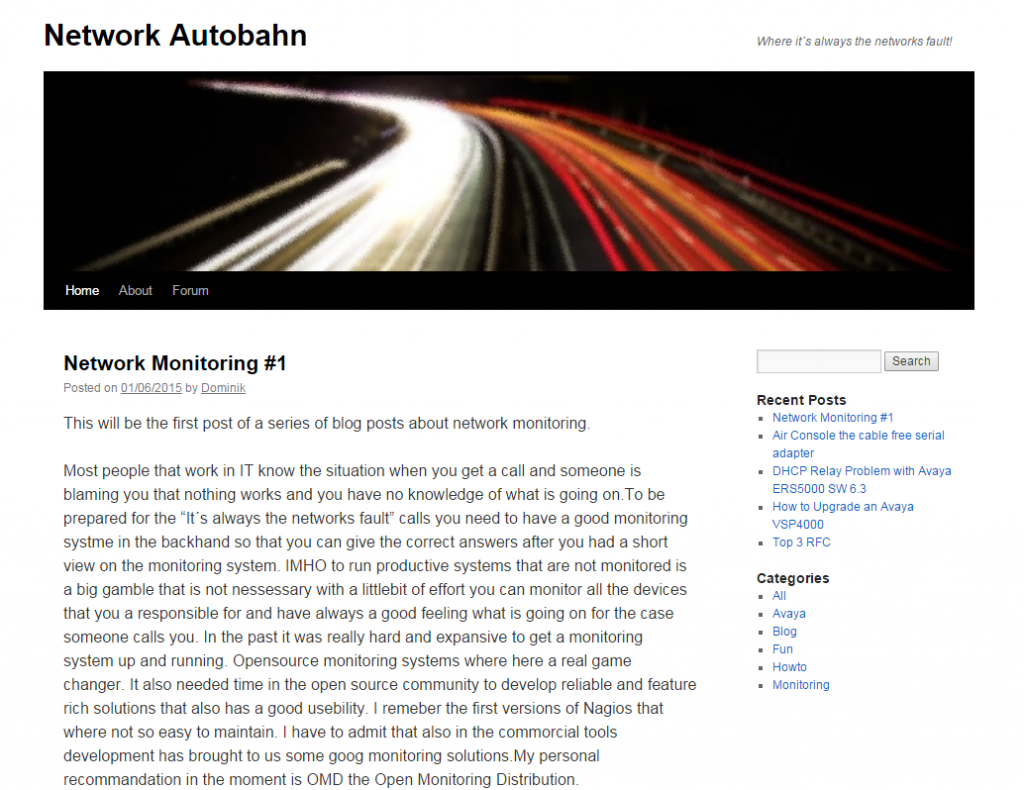 If you're an Avaya customer you'll easily recognize Dominik from the Network Infrastructure Discussion Forums where he contributes his knowledge and experiences as a moderator. You may also recognize him from his appearances on Packet Pushers, where he's discussed Avaya's Shorted Path Bridging (SPB) solutions with Ethan and Greg among others. Dominik is hoping to share his experiences with Avaya's Virtual Service Platform (VSP) solutions and SPB, along with the day to day struggles of a network engineer. It's early days for Dominik but I would suggest you add him to your RSS feed.
I'm excited to see what he'll make of his blog. I can remember the early days back in 2007 for me, how exciting it was to start publishing content, start interacting with users, etc.
Good Luck Dominik!
Cheers!