I've run into this problem enough times myself now that I decided to document it here, if only for myself.
While running the vSphere 5.1 client on either Windows XP or Windows 2003 you could get either of the following errors when you attempt to examine the performance overview page of a host or guest, "Navigation to the webpage was canceled" or "This program cannot display the webpage". Such as the example below;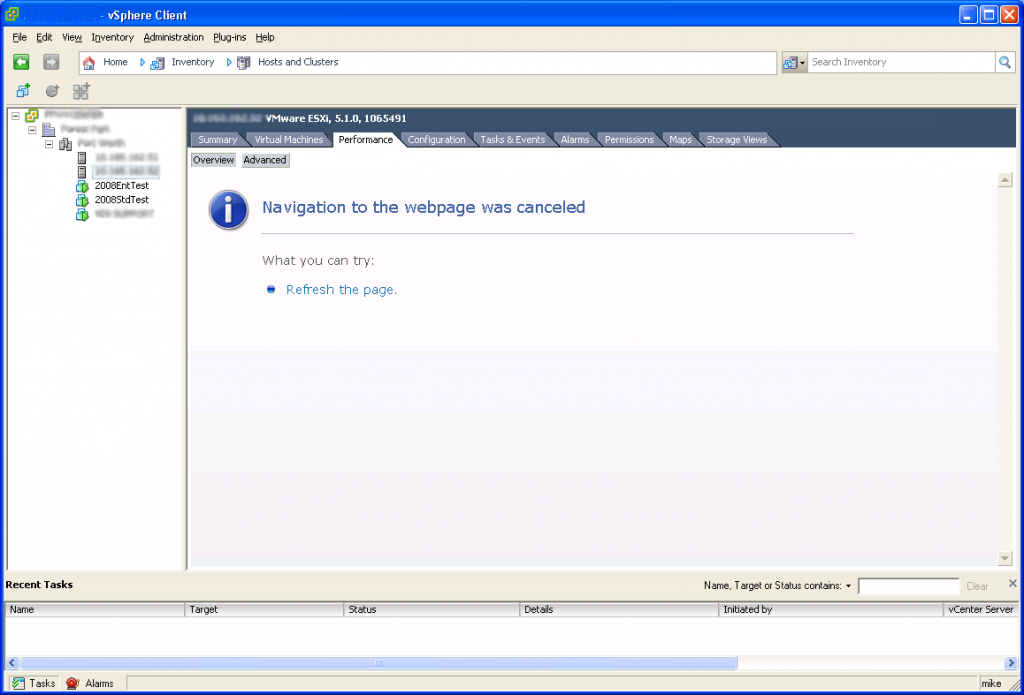 You might also notice that a number of VMware plug-ins are disabled with the following error, "The underlying connection was closed: An unexpected error occurred on a send". Again such as the example below;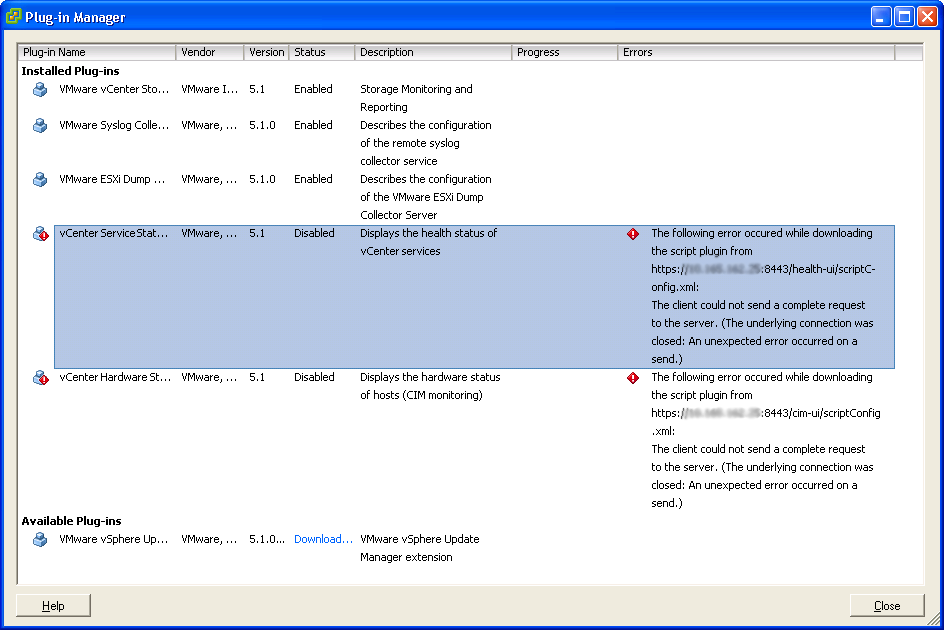 In vCenter 5.1 VMware changed some of the ciphers used to communicate between the vSphere client and the VMware Management Web Services components. While the new AES ciphers provide significantly stronger encryption they (the ciphers) are not present in some of the older operating systems including Windows XP and Windows 2003. You won't see this problem on Windows 7 or Windows 2008 because they already include the required AES ciphers. Thankfully this issue is fully documented in VMware Knowledge Base article 2031053.
There's a hotfix available from Microsoft for Windows 2003 clients, unfortunately it requires a reboot of the client.
Unfortunately for Windows XP clients the only workaround is to edit the vCenter server configuration and re-enable the old ciphers that are compatible with Windows XP. You can check out the VMware Knowledge Base article for all the details.
Cheers!
Image Credit: Light at the end of the tunnel by Helena Ruiz