I woke up this morning to a winter wonderland here in southeastern Pennsylvania with about 3-4 inches of the white stuff on the ground. I had planned to get the Christmas lights up outside this afternoon but it doesn't look like that's not going to be possible now. Instead I'll probably focus on cleaning up my home office and workshop/lab and perhaps make some time to explore Net-SNMP's trap daemon. I've been wanting to write up a detail configuration example for snmptrapd from sometime now. I already upgraded the Juniper EX2200-C from 11.4R5.5 to 12.3R3.4 this morning, only because I couldn't download the SNMP mibs from Juniper for 11.4R5.5, I would get a HTML/404 not found error from Juniper's website.
Here are some other pictures from outside my backdoor;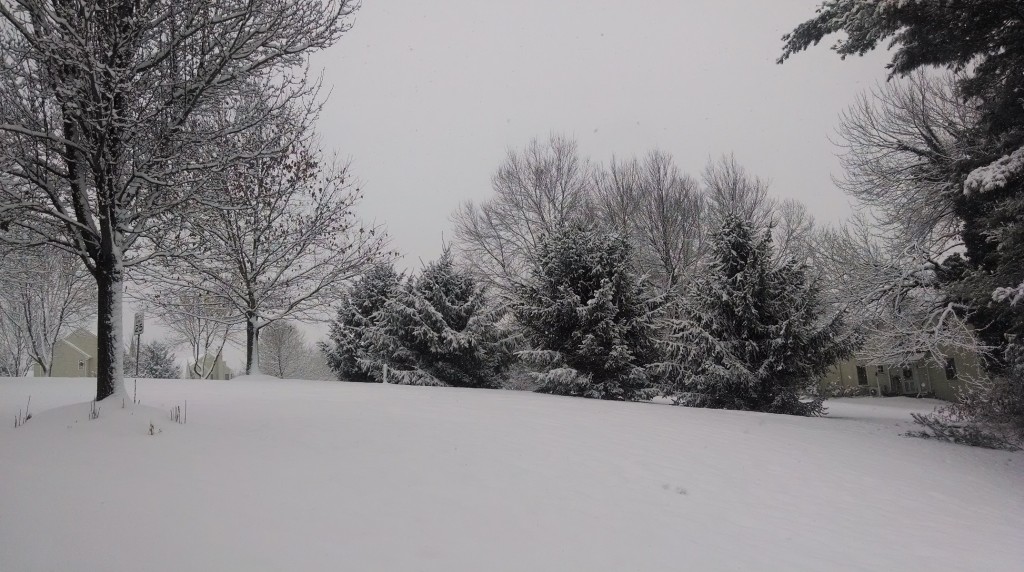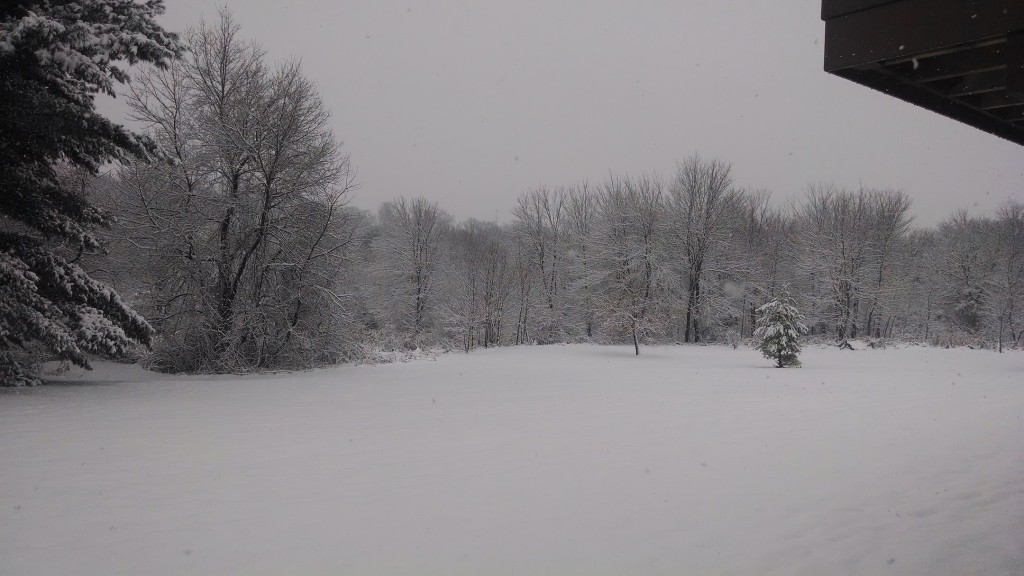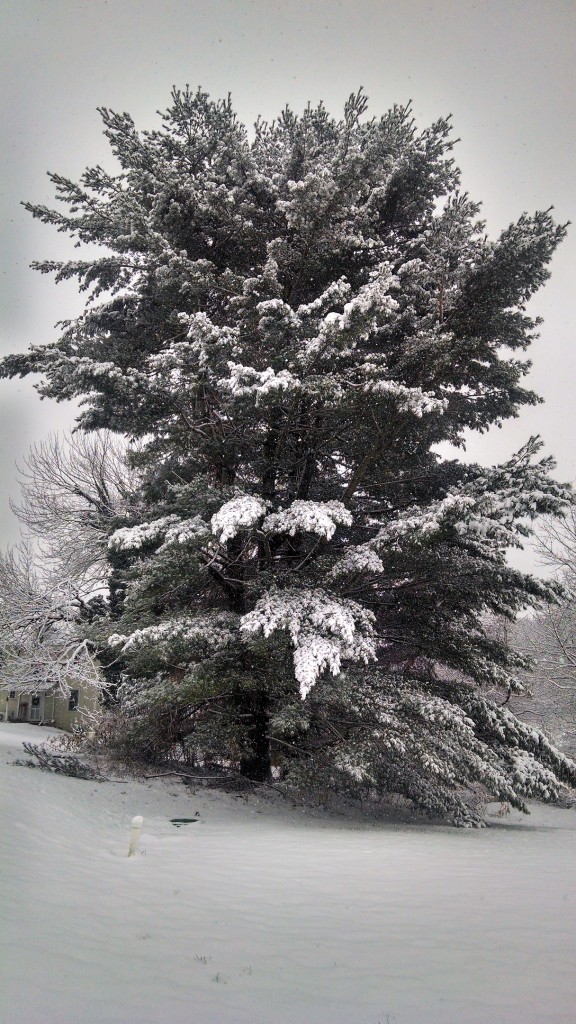 These pictures were taken from my new Motorola Moto X which I must admit does a really good job of taking pictures (in my amateur opinion).
Cheers!