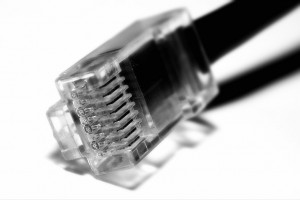 Here we go again… there were so many great articles, just not enough space or time to link to them all.
Articles
DDoS Attack on Bank Hid $900,000 Cyberheist by Brian Kerbs. Here's another cyberhist story from Brian although this time the criminals used a Distributed Denial of Service (DDoS) attack to try and delay the discovery of their crime. It's important to note that while consumer accounts are generally protected by law from any financial loss, business accounts aren't afforded the same protections.
Mandiant APT Report – This report from Mandiant on Advanced Persistent Threats (APT) essentially fingers China and the Chinese People's Liberation Army (PLA) for directly carrying out an outgoing cyber war since 2007. I found it really interesting how researchers were able to use the Anonymous hack of HBGary Federal back in 2011 to identify two of the key players.
Packet Pushers Show 136: Avaya – Considerations for Turning Your Network Into an Ethernet Fabric – Sponsored – Our friends Ethan and Greg had some discussions with Avaya and some Avaya customers around their Shortest Path Bridging (SPB) deployments. Avaya is utilizing SPB in their VENA architecture which has really started to gain traction among Avaya (formerly Nortel) customers.
vSphere DR/HA: Stretched Cluster or SRM–which is better/simpler/cheaper? by Chad Sakac which was followed up by a retort of sorts by Duncan Epping entitled, SRM vs Stretched Cluster solution /cc @sakacc. I've had to work through this dilemma myself. I'm currently employing Veeam to replicate virtual guests between data centers and it's working fairly well, although it too has it's limitations.
OpenStack Isn't Our Savior from Lock-In or Support Costs by Bob Plankers which was followed up by a retort blog post by Greg Ferro titled, Response: OpenStack Isn't Our Savior From Lock-in or Support Costs — the Lone Sysadmin. I read these two blog posts as more of a discussion around the costs of utilization open source software in an enterprise. Is it more cost effective to utilize an open source solution over a commercial offering in the enterprise space? In the service provider space it would seem that open source can certainly be more cost effective (look at hosting providers leveraging Xen). However, enterprises usually don't operate on the same scale as service providers so is open source more cost effective?
Software Releases
Avaya has released v10.2 for the VSP 7000, their 10GE top of rack 1U switch adding features
SPBM and IS-IS
CFM
SMLT
Rear port mode
Fiber Fabric Interconnect cables
Egress queue shaping
PFC-lite
CANA
Out-of-band management
Feature licenses
IPFIX
Trace
Change RADIUS password
RADIUS use management IP
DHCP snooping
Dynamic ARP inspection
IP Source Guard
Unicast storm control
MAC address-based security
MAC flash
FDB Disable MAC Learning
FDB Static MAC Entry
IP routing
IGMP Profiles
IGMP Multicast Flood Control
TDR
You should check out the release notes for all the details.
Avaya has released v7.1.5.2 for the Ethernet Routing Switch 8600/8800 series.
The following list of issues have been resolved;
In ACLI mode, configuring an ospf area range summary for the default area and saving the configuration results in an invalid saved configuration as the context was not set correctly to "router ospf" [ wi01066179 ]
When an IST link is physically removed, the IST does not recover if the link is left down for more than 8 minutes. [ wi01055421 ]
Default routes that are redistributed to another VRF are not correctly installed when the ERS is rebooted. These error messages are logged: "COP-SW ERROR ercdProcArpRecMsg: Failed to Add Arp Record for IP <address> IO<slot>0x000005e8 00000000", "GlobalRouter SW ERROR Invalid tPORT: 0 for getLpidFromPort conversion!!" [ wi01054153 ]
When a configured default route's next hop is not in the global VRF, inserting a line card results in error messages and the route is not correctly installed and following error messages are logged: "COP-SW ERROR ercdAddEcmpDefaultRoute: Arp rcdRadixLookup failed", "ercdProcArpRecMsg: Failed to Add ECMP Default Route [ wi01058481 ]
The error message "Stop polling DI Power Supply due to excessive i2c error; fan temp=0" would be seen in system running 8895 and DI Power supplies. In systems with 8895 CPs, there is a potential for the I2C bus to get stalled. This could result in peripheral devices on the I2C bus becoming unreachable from the CPU [ wi01058836 ] Traffic does not pass between a server with Intel 10G NIC connected to 8812 after the server is rebooted [ wi01051880 ]
Port does not initialize correctly with a 100Base FX SFP and the following message is reported: "KHI Warning Port <number> is experiencing Packet Errors, FCS Errors" [ wi01066167 ]
Under high levels of multicast traffic, the 8630GBR experienced resets due to false packet memory refresh errors [ wi01064252 ] The default trace level for Infinity module was set to VERY_TERSE instead of NO_DISPLAY [ wi01039790 ]
Once the ERS is configured with the feature of sending "ICMP destination unreachable" packets, disabling the feature has no effect [ wi01072132 ]
When the last port of a spanning tree group is removed via ACLI and added to another group, when the configuration is saved, all ports are added to both the old and new spanning tree groups [ wi01075387 ]
You should check out the release notes for all the details.
Avaya has released v6.2.6 for the Ethernet Routing Switch 5000 series.
The following list of issues have been resolved;
Few Static Routes disappeared when upgrading from secure 6.0.5.029 to secure 6.2.4.011 (wi01040359)
Partial Configuration loss – EDM help file path is missing (wi01067058)
ERS5632 6.2.4.010 Ping loss to a VRRP Virtual IP address from or behind the SMLT edge switch (wi01042827)
ERS55xx Shared Copper ports do not retain the duplex setting post reboot (wi01047190)
ERS5632 directed ARP request is dropped by the switch (wi01051136)
When using EDM Onbox, if the column size is larger than the pop-up window size, the pop-up window does not open properly (wi00993403)
Custom Banner doesn't show at login page in EDM (wi01020605)
Cannot delete VLAN port name once it is configured (wi01060438)
Copper SFP ports on 5632 fail to come up after upgraded to 6.2.5 software (wi01044351)
Ports with 100BASE-FX SFP always do not link up in 6.2.5 (wi01059314)
You should check out the release notes for all the details.
Cheers!