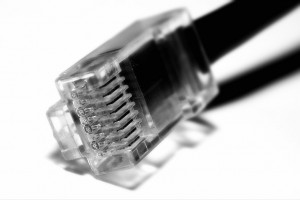 Yet another year has gone by… where does the time go?
Articles
Judge can't order Yelp user to edit negative review – Cyrus Farivar writes about a contractor suing a woman for comments she left on Yelp and Angie's List. Over the years I've heard some interesting horror stories from a number of bloggers that have been threatened with defamation lawsuits over their posts and comments. Do a Google search for CyberDefender, MyCleanPC, DoubleMySpeed or MaxMySpeed to see what I'm talking about.
Guard the edge with Junos – Anthony Burke continues his journey down the rabbit hole exploring Junos. In his most recent post he describes how to configure BPDU guard on a Junos switch. Have you noticed that Anthony redesigned his blog? I like it although I think the default page width needs to be wider because it doesn't look good on a 1920 x 1080 LCD display.
Attackers Target Internet Explorer Zero-Day-Flaw – Brian Krebs alerts the masses to yet another zero day flaw in Internet Explorer. I'm curious how many corporations are still using Internet Explorer 6, 7 or 8 as their standard browser. If they still have Windows XP as the default operating system then Internet Explorer 8 is the highest they can go.
Best Cat Videos of 2012 – Brent Salisbury steps out of his usual comfort zone discussing SDN and OpenFlow to provide his readers with some insights into feline behavior. Have you noticed that Brent has also redesigned his blog? It's a very clean and simplistic design that I really like.
A good blog post – Steve Souders provides a very detailed analysis of what constitutes a really good blog post. If you are blogger this is a must read – now did I run the spell checker yet?
Software Releases
Motorola Wireless LAN Switch RFS7000 v4.4.2 – Motorola has released v4.4.2.0 for their RFS7000 Wireless LAN Switch.  This is the last planned release in the WiNG 4 software branch. Motorola already has WiNG 5.1 and 5.2 released for quite sometime now. Since v4.3.4 has been working for me I've never bothered to make the transition. It should be noted that in order to migrate from WiNG 4 to WiNG 5 you need to completely rebuild your configuration, it's not just a simple upgrade.
Avaya 2050 IP Softphone for Windows PC Release 4.4 (Build 066) – Avaya has released a new build of the 2050 IP softphone. If you are using Call Recording (from Verint) you should not deploy this release. Unfortunately there's no mention of Windows 8 support although both 32bit and 64bit Windows XP, Vista and 7 are supported. I would recommend you review the release notes before installing.
Cheers!