There were more than a few new gadgets brought into the house over the holidays.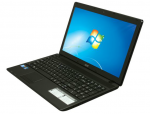 My 12 year old daughter received a new Acer Aspire 15.6″ (Intel Core i3, 4GB, 640GB HDD) notebook. Thankfully the notebook came preloaded with Windows 7 (and not Windows 8). It took me about 2 hours to remove the bloatware, and install some relevant software such as Adobe Reader, Adobe Flash, Libre Office, GIMP and Kaspersky Internet Security. The big application on the laptop was ooVoo, a free video chat and instant messaging application. It was an instant hit with all my daughter's friends, she even got her grandfather (my dad) to install it on his computer so he could video chat with her.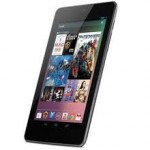 While my 12 year daughter already had a Kindle Fire from last year, both my 8 year old twins each received a Google Nexus 7 tablet. I've lost count how many times they've watched The Lion King 2: Simba's Pride on the Nexus 7. If you're looking for an easy tool to convert your online digital movie library I would suggest you look at Freemake. The Freemake Video Converter provides an easy way to convert a ripped DVD to different form factors (screen size) and media formats. I provided the twins each with a Google Play card so they could purchase some apps without me having to enter my credit card into their Google accounts. The big application on the Google Nexus 7 has been Minecraft. A game which I can honestly say I know very little about.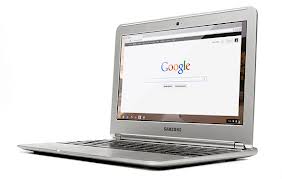 I will say that I have had to impose some parental usage rules for all of the girls, they were spending an exorbitant amount of time on their tablets and laptops.
I ended up with a Google Samsung Chromebook which I've been slowly warming up to. The form factor is awesome, the battery life is decent and the keyboard is fairly nice but I've been struggling with selecting text to cut and paste between different applications and web sites. I've done some research but I'm still coming up short. How do you select text on the Chromebook without a mouse button?
I've been slowly adopting Evernote as my one place to write down all the little ideas crawling around inside my head. It was working well enough that I upgraded to Evernote Premium after only a  few days of registering.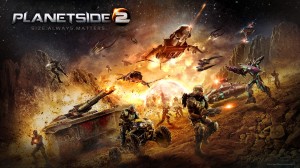 Life can't be all work and no play so I spent some time playing Planetside 2 over the holidays. Planetside 2 is a massive multiplayer online (MMO) FPS (first person shooter) game distributed by Sony Online Entertainment. It's actually free to play for anyone. The game puts an incredible load on even the most recent PC hardware. The game was stretching my aging PC to the breaking point turning in 10-15 FPS in-game so I took my Intel Core 2 Quad Q9550 running at 2.83Ghz that I overclocked the CPU to 3.2Ghz, a fairly easy task with the 45nm Intel Q9550 and the Gigabyte EP45-UD3P motherboard. The MSI R6950 Twin Frozr II OC Radeon HD 6950 video card is already overclocked from the factory so there isn't much more I can do to help prop up the performance.
There's something to be said about playing on a server with more than one thousand other players, it really adds to the Planetside 2 tagline of Size Always Matters.
Recycling
Every year around the holidays I end up warning friends about safely disposing their old smartphones and personal computers. This year there's a new twist in that recommendation – did you know that it's now illegal to throw that old smartphone or personal computer in the trash in Pennsylvania?
The Pennsylvania Covered Device Recycling Act, enacted in 2010, requires that consumers cannot dispose of certain electronics devices in the trash, but that these items must instead be brought to a recycling location.
The law went into effect last week January 24, 2013 so you are now required to recycle that old electronic device in Pennsylvania.
You can find additional information including recycling drop-off locations on the Pennsylvania Department of Environmental Protection website. I've personally recycled old monitors, computers and other e-waste at Best Buy, so that might be an easy option depending on where you live.
Cheers!