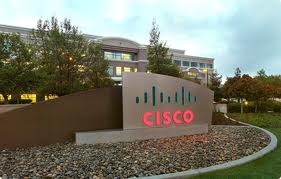 We traveled to Cisco's offices in San Jose, CA on Friday morning October 12, 2012 for Networking Field Day 4. We met with Lauren Friedman and quite a few different Cisco product managers and product specialists. The number of presentations put in front of us was quite large, one of the delegates related it to "speed dating".
My personal experience with Cisco is fairly new. I deployed a new data center almost two years ago based on dual Cisco Nexus 7010s with Nexus 5010s, Nexus 2148s, Catalyst 3750E, and Catalyst 2960G for 10/100Mbps. We deployed Cisco Catalyst 3120Xs in our non-VM HP C7000 enclosures and in our VMware vSphere ESX 4.1 environment we relied on the Cisco Nexus 1000V. We deployed redundant Cisco ASA 5520s to firewall our managed services provider and a pair of Cisco ACE 4710s to provide basic Layer 7 content load-balancing. There were a few issues with the 7010s, 5010s and 1000V but we were able to work through them and have been very stable for the past 18 months. In the past two months I've deployed a secondary data center duplicating the design of the first. I'm in the process putting that data center into production and hope to post more about it in the near future.
I'm going to outline the different presentations that we heard and perhaps make a few points here and there if I have anything useful to say. I'll include a short blurb from Cisco in italics to help define/describe each product or solution. Thankfully since the sessions were recorded you can watch for yourself and make your own informed opinion.
Here's my disclaimer; I'm not endorsing any of the solutions presented below. I'm merely passing on the information along with a few comments of my own. If you have any personal opinions about the solutions below why not share them with us in the comments?
Tech Field Day Video
by Anurag Gurtu
Cisco UCS E-Series Server modules are next-generation, power-optimized, x86, Intel® Xeon® 64-bit blade servers designed to be deployed in Cisco Integrated Services Routers Generation 2 (ISR G2). These price-to-performance-optimized, single-socket blade servers balance simplicity, performance, reliability, and power efficiency. They are well suited for applications and infrastructure services typically deployed in small offices and branch offices.
Cisco UCS E-Series Server modules are available in two form factors. The first is a single-wide blade server powered by a high-performance yet power-efficient Intel® Xeon® processor E3 with four cores, up to 16 Gigabytes of RAM, and two Terabytes of local storage. The second is a double-wide blade server powered by a high-performance Intel® Xeon® processor E5-2400 with up to six cores and support for up to 48 Gigabytes of RAM and three Terabytes of local storage.
My Thoughts?
In short it's a server in a router and is compatible in the ISR G2 series (model 2911 and upward). It comes in single wide and double wide variants and is targeted at branch offices. It supports Microsoft Hyper-V, VMware vSphere, Citrix Xen Server and is available in bundled SKUs to help offset pricing. The license that is included in the bundled SKUs does not allow for Vmotion or VMware HA since it's not expected that you would run a VMware cluster on this solution. I can definitely see this product filling a need in many organizations. There was some discussion among the delegates concerning the lack of VMware HA and Vmotion with the bundled VMware license. I'm not sure I see folks using this hardware in an HA configuration.
You can see a demo of the Cisco UCS-E in this Tech Field Day Video.
Tech Field Day Video
by Bopaiah PuliyvandaThe Cisco Cloud Services Router (CSR) 1000V Series is comprised of single-tenant software routers in virtual form factor that deliver comprehensive WAN gateway functionality to multi-tenant, provider-hosted clouds. With the Cisco CSR 1000V Series, enterprises can transparently extend a WAN to off-premises clouds, and cloud providers can offer enterprise-class networking services to their tenants.
My Thoughts?
It's a software based router that runs on top of VMware ESXi or Citrix XenServer. It can be deployed as a secure VPN gateway, MPLS WAN termination point, DC network extension, or a control point for networking services (like WAN Optimization) for your hosted cloud. There have been some to say that it's really a solution intended to provide an all-Cisco environment from campus edge to cloud.