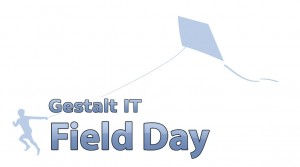 I've been invited to attend Gestalt IT's – Networking Field Day 4 in San Jose, CA the heart of Silicon Valley on October 11th – 12th.
I've followed the writing and ramblings of Stephen, Brad, Brent, Greg, Ivan, Paul, and Tom for quite sometime and I'm looking forward to meeting them in person.
I will freely admit that I haven't traveled on business in quite sometime, actually if anyone can remember Networks Expo in Boston, MA back in perhaps 1995 or 1996. I'm sure to have some entertaining comments as I make the trip from Philadelphia, PA to San Jose, CA. I will also admit that while I am a guy I'm not above asking for directions when Google Maps fails me. :)
Thanks to Stephen and the gang for the invitation, it's an honor to be in such esteemed company.
You can follow Tech Field Day on Twitter @TechFieldDay, you'll find all the delegates Twitter handles in the links above.
The following disclosure also needs to be made – my travel and lodging costs will be covered by Gestalt IT and the sponsors of Tech Field Day.
Cheers!
Update: Sunday September 30, 2012
We'll have a few more delegates joining Network Field Day 4 that I originally reported. Anthony, Bob, Colin, John Harrington and John Herbert will also be joining the group and I'm very excited. I've followed Bob Plankers 'The Long Sysadmin' for quite sometime so I'm thrilled to be meeting someone else that doesn't work exclusively in the network space.
We'll be hearing from the following six sponsors;
Cheers!