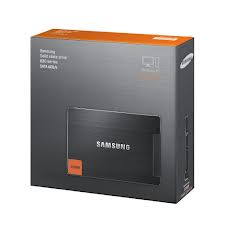 It was that time again for yet another upgrade to the old home desktop.
There's been quite a few desktop upgrades in the time I've been blogging. The first was back in October of 2007, then again in December 2007 I added some accessories, in January 2008 I had a hard disk die, in December of 2008 I replaced the motherboard and CPU,  in July 2010 I upgraded to Windows 7 64bit leaving Windows Vista behind, and most recently in October 2011 I upgraded my video card and replaced a dying power supply.
While I was potentially looking at building an entirely new desktop (Intel Core i5-3570K Ivy Bridge 3.4GHz) I decided to hold off for now and instead take the leap into SSDs, replacing my trusty  Western Digital Raptor X WD1500AHFD 150GB 10,000 RPM with a SAMSUNG 830 Series MZ-7PC128D/AM 2.5″ 128GB SATA III MLC Internal SSD.
The choir of migrating the data was pretty painless although it did take quite sometime to run through the backups (you always make backups just in case) and then copy the partitions using Norton Ghost. When all the bits were done moving around I just unplugged the Raptor and plugged in the Samsung. Windows 7 booted right up and announced it had discovered new hardware and asked me to reboot. That was it… my desktop went from taking about 100-120 seconds to boot to taking about 30 seconds to boot.
I'll give credit to NewEgg once again… they shipped in one day from New Jersey to Pennsylvania.
Here's what I'm running these days?
Intel Core 2 Quad Q9550 @2.99Ghz
8GB G.Skill PC2-6400 DDR2 memory (4 sticks)
Gigabyte EP45-UD3P motherboard
MSI R6950 Twin Frozr II OC Radeon HD 6950 2GB
128GB Samsung 830 SSD
1TB Western Digital SATA II hard disk
2TB Seagate Barracuda Green (5900RPM)
Antec P180 case
Rosewill RX750 power supply
Logitech G15 keyboard
Logitech G5 mouse
Logitech C910 webcam
2 x ASUS 27″ LCD display
Cheers!