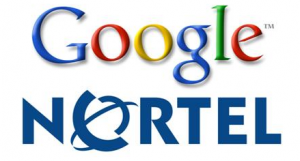 It would seem that the end is very near now for what's left of Nortel. The sale and auction of the Nortel's vast patent portfolio is scheduled for today, Monday June 27, 2011. As you probably already heard Google submitted a $900 million "stalking horse" bid for the portfolio back in May. Since that announcement there have been a number of interesting stories, including Microsoft and AT&T going to court on June 13 to argue that a "free and clear" patent sale would hurt the whole industry. On June 16 Nortel moved the scheduled auction date from June 20 to June 27 siting a significant level of interest in its approximately 6,000 patents and patent applications. Then on June 23 Apple apparently stepped into the fray with the blessing of U.S. anti-trust regulators.
I'm sure there are going to be quite a few other companies involved which we haven't heard from yet.
Anyone wager to place any guesses?
Cheers!