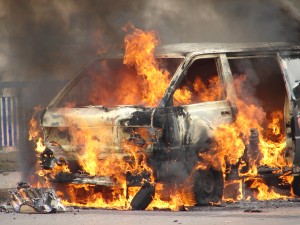 In March 2011 Avaya released v6.1.6 software for the Ethernet Routing Switch 5000 series. Since that release there have been a number of posts on the discussion forums and one thread in particular where a number of members have discovered a particularly nasty bug in the 6.1.6 software release.
In summary if the switch will continually reboot with a data exception error after the upgrade to 6.1.6 if it was originally configured running 4.x or 5.x software. You can recover from the problem by performing a factory reset of the switch and re-configure it from factory defaults. If you have the ASCII backup I believe you can upload that configuration after factory resetting the switch as opposed to manually re-keying the entire configuration by hand.
If your switch was originally configured running 6.x software then you apparently won't have any issue upgrading to 6.1.6 software.
I'm not sure how this missed the QA folks… but I'm sure it's probably hitting the fan right now back at Avaya.
Thanks to telecom116 for bringing the original issue to our attention.
Cheers!