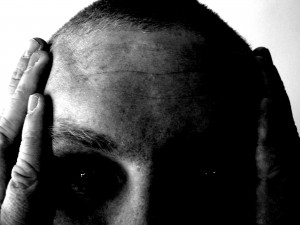 Your looking to add staff, a network engineer position, but how can you really tell that the candidate isn't intentionally or unintentionally misrepresenting themselves from a knowledge or skill set perspective? You could look for those three and four letter acronyms right? I'm talking about the following, CCNP, CCNA, CCIE, CISSP, ACA, ACE, NCTS, NCTE, JNCIA, JNCIE, etc. Well unfortunately I've seen far too many folks with some of the previously mentioned certifications that don't really know how to apply what they've learned or don't have enough experience working with large complex networks. I met a CNE (Certified Novel Engineer) about 10 years ago that was booting a Netware 3.12 server from a floppy disk because he didn't know how to transfer the MSDOS system files to the hard drive, that's a true story honest! I will be the first to admit that I don't personally hold any certifications beyond the claim that I'm a QNE (Qualified Network Engineer). That may or may not change in the future for me personally because I do see some value in holding a few professional certifications from a career growth perspective.
With the current very competitive job market and uncertain economic future employers are wary of taking a chance on new employees and want to be sure that they've done their homework. I recently received a few inquiries asking how I grade various candidates for highly technical positions. A few years ago I came up with a few non-vendor specific questions that I use when interviewing potential network engineers.  The questions are vendor agnostic and are designed to probe the candidates fundamental understanding of how networking actually works (there's an idea). Having a list of questions ahead of time allows me to be impartial and focus on the task at hand. I leave all the other issues at hand to the recruiter.
There are no absolute right or wrong answers to many of the questions nor is there any scoring metric… instead it helps me understand how strong a particular candidate is in one area or another. I originally had a question on there asking the candidate to describe a 10Base5 network but quickly realized that not too many of us have actually worked with 10Base5 so I dropped it from the list.
Switching
Q. Describe the different between the FDB/MAC and ARP tables and how they are used.
Q. Describe the differences between 802.1p and DiffServ/DSCP.
(Alternate: describe the differences between L2 and L3 QoS mechanisms)
Q. Describe the difference between a Unicast frame and a Multicast frame.
Q. Describe a broadcast storm and its effect on the network.
Routing
Q. Describe the terms OSPF and BGP and how they are used in IP routing.
Q. Describe a black hole route.
Q. Describe the term latency and it's affect on networking.
Q. Describe the purpose of protocols such as HSRP/VRRP.
Security
Q. Describe how a stateful firewall works?
Q. Describe how a traditional IPSec VPN works.
Q. Describe a SYN flood attack and its affects.
Q. Describe the term NAT and how it's used in networking.
Q. Describe a proxy server and how it works.
Optical
Q. Describe the term "dB loss" and its impact to network communications?
Q. What is the difference between singlemode and multimode fiber?
Wireless
Q. How many channels are available in 802.11b 2.4Ghz wireless networks in the USA?
Tools
Q. Describe how traceroute and ping work and how they are used in troubleshooting?
Q. What does SNMP stand for and how is it used in networking?
Other
Q. What is the maximum distance for CAT5 UTP cabling?
Q. Describe the term CIDR and what it's used for.
Q. What is DHCP and describe its operation in the network.
Q. What's the network mask for a Class B network in CIDR format?
What do you think? Can you answer the majority of questions above? Are you certified?
Cheers!