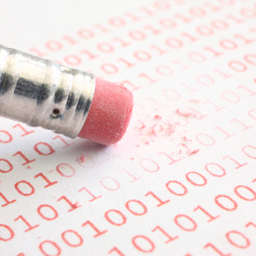 I recently posted about Internet Safety at Home and Protecting Your Identity, unfortunately I neglected to discuss one major topic that I've come across multiple times in the past few month – how to safely dispose of your old computer. Over the past holidays quite a few neighbors, friends and family members received new laptops, desktops, iPads, etc. I was recently talking to a neighbor when the topic came up and she told me she was just going to put the old computer in the trash. Unfortunately safely disposing of that old computer is no longer just as easy as deleting the files and dropping it off at the recycling center, leaving it by the curb or just donating it.
It's very easy these days to recover data that has been deleted from the hard drive revealing your personal information such as email messages, usernames, passwords, bank account numbers, etc. In order to properly destroy the data on the hard drive you need to wipe the hard drive. The process of wiping the hard drive involves writing random data to the entire hard drive thereby overwriting any personal and/or confidential information that might have been there. This process can take a fairly long time, hours and sometimes days depending on how big your hard drive is and how fast your computer is.
Darik's Boot and Nuke
I personally use Darik's Boot and Nuke (DBAN) to wipe the hard drives of the personal computers that I use. I use the default "Department of Defense (DOD) Short" method which all but guarantees that even those three letter organizations such as the CIA or FBI would (almost) never be able to recover any data from the hard drive. You could certainly remove the hard drive and physically destroy it but that would require me to open the case, remove the hard drive and find some creative way of physically destroying it without injuring myself.
Darik's Boot and Nuke ("DBAN") is a self-contained boot disk that securely wipes the hard disks of most computers. DBAN will automatically and completely delete the contents of any hard disk that it can detect, which makes it an appropriate utility for bulk or emergency data destruction.

DBAN is a means of ensuring due diligence in computer recycling, a way of preventing identity theft if you want to sell a computer, and a good way to totally clean a Microsoft Windows installation of viruses and spyware. DBAN prevents or thoroughly hinders all known techniques of hard disk forensic analysis.

DBAN is a free software product that can be used at home or in a business at zero cost. The only official place to obtain DBAN is by download at this web site. We do not sell DBAN media.
It's pretty easy to use DBAN… you need to boot your computer with the DBAN media, either USB flash drive, CD disc, or floppy disc. The easiest method is to just burn the ISO using a CD-R burner to a blank CD and then boot the computer you wish to wipe with that CD and select "autonuke" at the splash screen.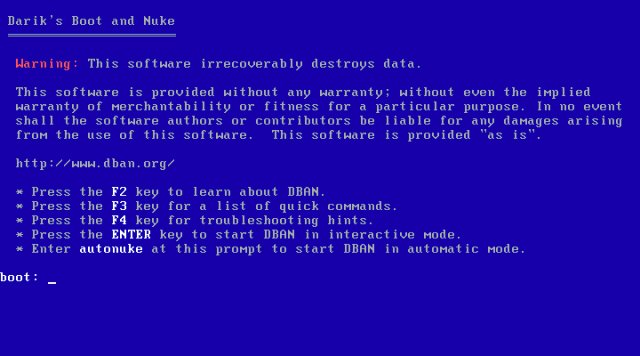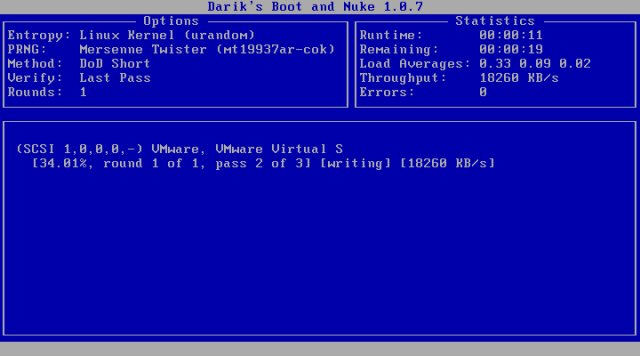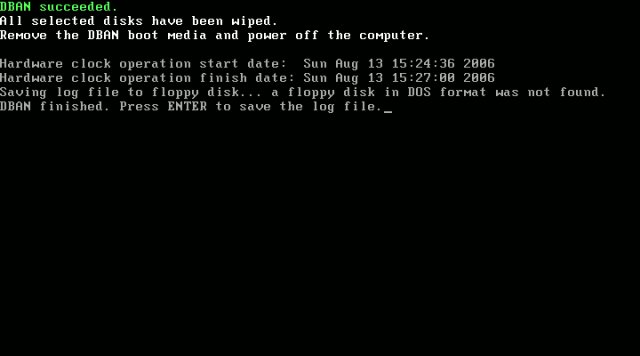 There certainly might be better commercial offerings out there but for the price this software works just great.
I should mention that Eraser has also received high marks from industry experts although Eraser can only be used to wipe "free" disk space. I would still recommend that you use DBAN to wipe the entire hard drive thereby guaranteeing that you didn't leave anything behind. If you wish to donate the computer you can then use the factory restore CD provided with the original computer to restore the operating system such as Windows XP, etc.
I'm curious to hear what other people are using and/or doing?
Are you wiping those old USB flash drives before you throw them away?
Cheers!