I went looking to see if the software for the Ethernet Routing Switch 5000 v6.1.5 had been posted to the old Nortel support website when I found that all the software and documentation had been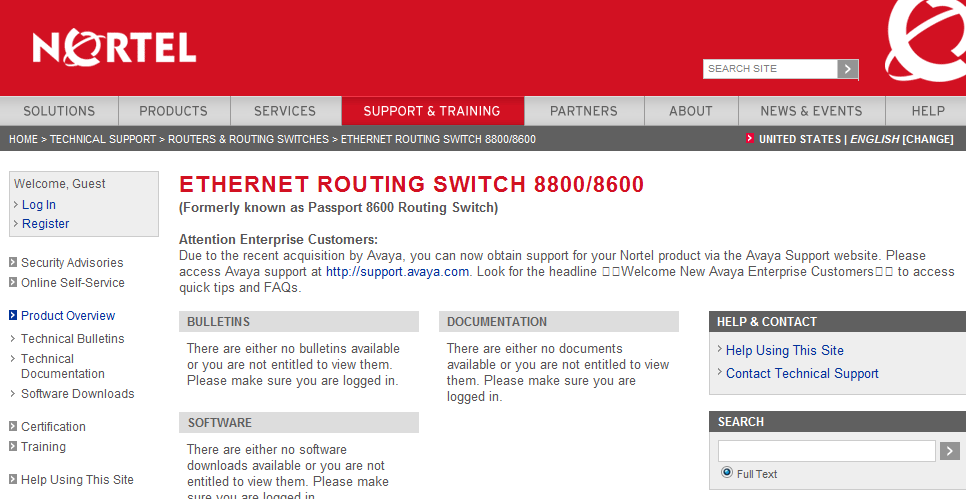 removed. I haven't spent too much time on the Avaya support website, but my first impression wasn't very good. I'll be honest and tell you that I wasn't crazy about the Nortel website but in the past few years they had finally started to get their act together. You could actually search the knowledgebase and find useful and helpful, yes I said helpful, articles and information.
I love polls, it's really fun to see how the majority of people feel and even sometimes to get a differing opinion. So here's another poll for you. What do you think of the Avaya support website? If you're an Avaya customer with a maintenance contract you'll need to register for an account and find out what your SOLD TO number(s) have been assigned to your organization. You can usually use your legacy Nortel SiteID to determine the SOLD TO number(s).
I guess I'll need to figure out where on the Avaya support website I can find the 6.1.5 software for the Avaya Ethernet Routing Switch 5000 series.
Cheers!