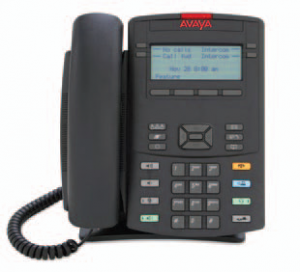 Avaya has released UNIStim firmware 4.2 for their IP deskphones;
0621C7G for 2007 IP Deskphone
0623C7M for 1110, 0624C7M for 1120E, 0625C7M for 1140E, 0627C7M for 1150E and 0626C7M for 1165E IP Deskphones
0627C7M for 1200 Series IP Deskphones
VPN Configuration Wizard release 01.00_00.25
The major change in this software release is the re-branding of the IP deskphone to Avaya from Nortel.
UNIStim 4.2 is the minimum software release that includes changes related to re-branding of the IP Deskphone software to Avaya from Nortel. All instances of Nortel branding within the IP Deskphone software including the start-up splash screen, User Interface elements, and Certificates have been changed to Avaya branding. In addition, the VPN Configuration Wizard software has been rebranded to Avaya
Please refer to the release notes and the product bulletin for complete details.
Cheers!
Update: Monday August 16, 2010
Avaya has re-released the bulletin because of a typo in the document.