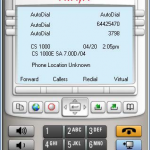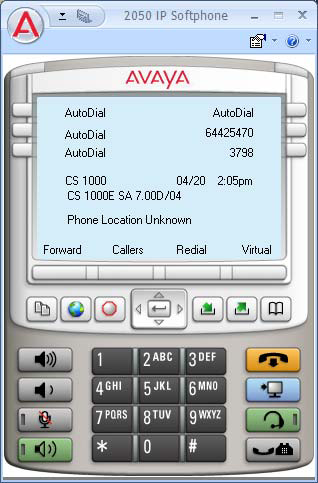 Avaya  has released the IP Softphone 2050 Release 4.0 (Build 008) for the Microsoft Windows PC.
The following enhancements are now available;
Support for BCM 50, 450
Rebranding
Node-Locked Licensing
Secure Signaling using DTLS
Secure Call Recording
Incoming Call Pop-up Enhancements
The following issues have been resolved;
(091210-67218/091216-70624) 2050 is not marking QoS values in packets (see Technical Advisory Section)
(091030-43866) IP Call Recording stops working after retrieve call from Hold
(091203-63291) Unable to configure annotation feature keys in Expansion Module.
(091008-30561) i2050.exe process does not release GDI Objects
(100224-05132) 2050 IP Softphone on CICM: Delay when hanging up from a call
(100310-13208) Configuration tool does not support customized skins
(100312-14320) Configuration tool errors when applying Node/TN info. The configuration tool will now allow empty values for any parameter in the config.ini file and will not overwrite the registry entry if it is blank. This allows customers to upgrade to new configuration settings without changing selected values such as the Node/TN information that may already be set in the registry.
(100405-25547) Inconsistent behavior of IP 2050 Settings for first launch if ConfigurationTool
(090812-96650) GN Netcom 8110 USB adaptor does not work on the docking station
Cheers!