I'm truly amazed at how fast the time flies. I've been blogging for 2 1/2 years now and it's been a very exciting adventure. It all started back in October 2007 when I created an account on Blogger. In July 2008 I decided to branch out by purchasing my own domain name. At the same time I converted from Blogger to WordPress, hosting it on a Go Daddy shared web hosting account.  At the time Go Daddy was a convenient one stop shopping purchase, for both domains and web hosting.
I'm now coming up on the renewal for Go Daddy and I'm considering upgrading to a virtual private server (VPS).
Why? In my role with my current employer I work with hundreds (almost thousands) of servers, both virtual and physical. It's always been a little depressing to know what's possible from a real server and then settling for what I can personally afford with this being a hobby. In addition to my wanting more control over the environment I've seen a significant growth in traffic to both my blog and the discussion forums which are hosted on the account.
Over the past 6 months the traffic to my blog is peaking daily at around 1,000 page loads which is pretty decent in my opinion for the amount of material I have posted and the narrow focus of that material.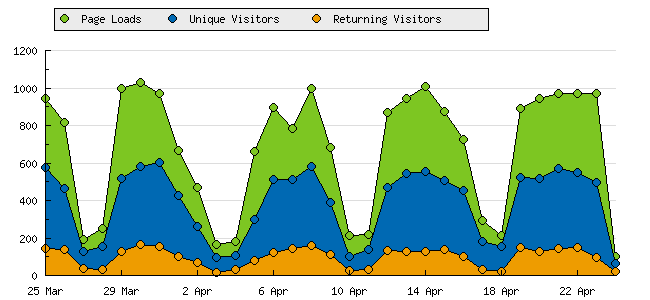 The traffic to the discussion forums have really started to ramp up over the past seven months.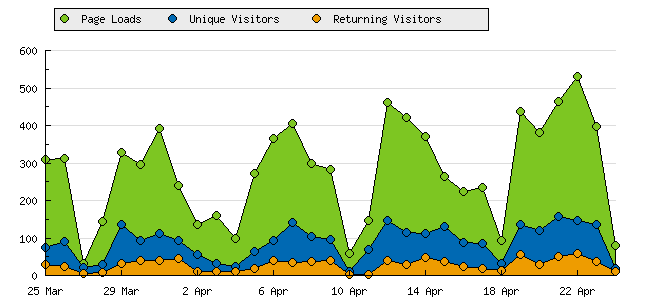 As both of those endeavors have grown I've noticed the response time of the site go up. I'm the first to recognize that while some of the reason is the traffic a large portion is also the number of features I've added to the site over the past 2 years.  Thankfully the little bit of advertising I've been running has helped defray the current hosting costs (thanks for the support!). With that in mind I'm considering stepping up to a VPS solution in order to provide a significant performance boost and provide a platform for future projects.
Anyone have any recommendations on VPS web hosting? I'm probably looking at a budget of  $30-$50/monthly, let's not forget it's just a hobby and I have no intention of giving up my day job! (I'm told my grammar is terrible and I need to spend more time proof reading).
I was considering RimuHosting based on a blog post from Colin McNamara, not directly related but anyone with that name must be smart ;).
Cheers!