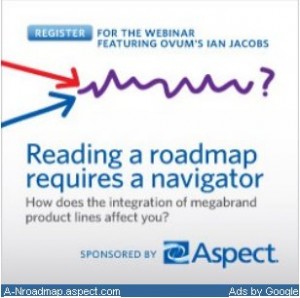 Over the past few weeks you may have noticed the Aspect advertisements (see copy left) all over this blog and the discussion forums. This evening I decided to take a look at Aspect's advertising campaign and fine out what all the excitement was about.
Aspect is hosting a webinar on Tuesday, March 9th at 11:00AM EST / 8:00AM PST hoping to discuss with current and future potential customers how the integration of the Nortel and Avaya product lines might affect them.
Aspect is a well known provider of large contact center solutions. I hope to personally listen in and see what Aspect has to say. I'd be curious if/how Aspect will also be pushing their Unified Communications solutions.
Cheers!