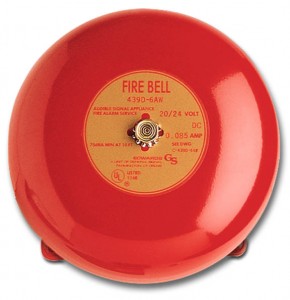 I'm not talking out the song by 50 Cent… I'm talking about those days when you ask yourself, "when is the insanity going to end"!
I'm going to get on my soapbox here so I'm warning everyone right now. It's no secret that I believe Nortel has some great products but I'm not a fan boy by any stretch of the imagination, ask my Nortel sales representative. I'm sitting here tonight asking myself what is up with the software on the Nortel Ethernet Routing Switch 8600. In the past four days I've experienced three priority 1 (network down) issues, one priority 2 (network severely impacted) issue at three physical locations all involving Nortel Ethernet Routing Switch 8600s.
I had thought that 4.1.8.x software was the savior of the Nortel Ethernet Routing Switch 8600. Those of us who have been around know the headaches that 4.1.6.x brought. Add to that Nortel removing 5.1 and 5.1.1 from their website and I'm left scratching my head wondering what's going on. Next week Nortel is suppose to be coming in to discuss the new features in 7.x software, I'm still waiting for something in the 4.x and 5.x branch that's reliable and rock solid.
A few weeks back I discovered the now infamous ARP issue on a ERS 8600 switch cluster running 4.1.8.0 software. Until that time it was believed (by myself anyway) that the ARP issue was resolved in 4.1.8.x software. The resolution was a reboot of the affected ERS 8600 core switch, thankfully since they were completely redundant to each other the reboot wasn't visible to our customers.
This week has been the equivalent of hell week. On Tuesday we discovered a closet ERS 8600 switch (4.1.6.3) flooding the network with ARP packets at a rate of 500 per second. On Wednesday we had that same closet ERS 8600 switch introduce a loop in the network at 4:00AM in the morning, thankfully rate limiting was able to limit the packet flow and CP-Limit was able to isolate the closet by shutting down the uplinks to the affected closet. Later Wednesday morning we had a core ERS 8600 switch (v4.1.8.3) stop routing packets on a 10Gbps 8683XLR interface, unfortunately OSPF wasn't told about the problem can continuing to route all WAN packets to a blackhole. Later Wednesday afternoon we had another core ERS 8600 switch (v4.1.8.0) where an 8684GTR card decided to up and restart on us.
I've always been cautious against building overly complicated networks for the simple reason that those designs themselves can introduce more downtime and issues than just taking a simpler approach. In this case stability and reliability are becoming major concerns of mine with respect to the Ethernet Routing Switch 8600.
What experience have you had with the Ethernet Routing Switch 8600?
Cheers!