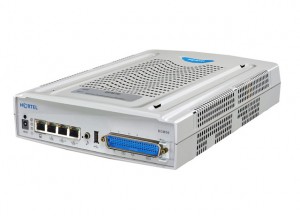 Well it would seem this isn't the best way to be introducing the Avaya name. Avaya (formerly Nortel) has released a technical support bulletin advising customers and resellers of a potential problem with BCM50 v3.0 units that were recently shipped. The bulletin advises that the affected BCM50s will generally fail within days of installation due to a short on the motherboard. The bulletin also warns technicians not to swap parts between affected units and non-affected units although the bulletin is vague on giving solid reasons why other than to say "potential for the failure mode to cause damage to other components in the BCM50 including the hard drive. If the damaged parts are used in another BCM50 unit it might cause further damage to an otherwise good unit."
How can I tell which BCM50s are affected?
You need to check the following three items;
1) PEC Code:  NT9T6502E5  (BCM50 3.0)
2) Data of Manufacture: October 24, 2009 through and including November 26, 2009
3) Serial number starting NNTMENxxxxxx (units with serial numbers starting NNTMHDxxxxxx are not affected)
Have a look at the graphic below from Avaya included in the technical support bulletin.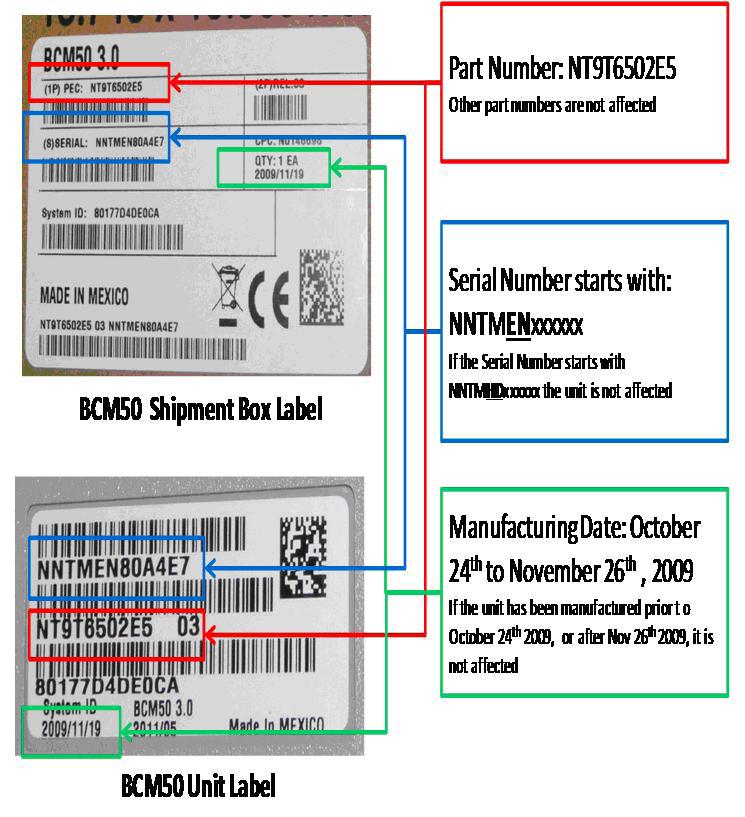 Cheers!
Reference;