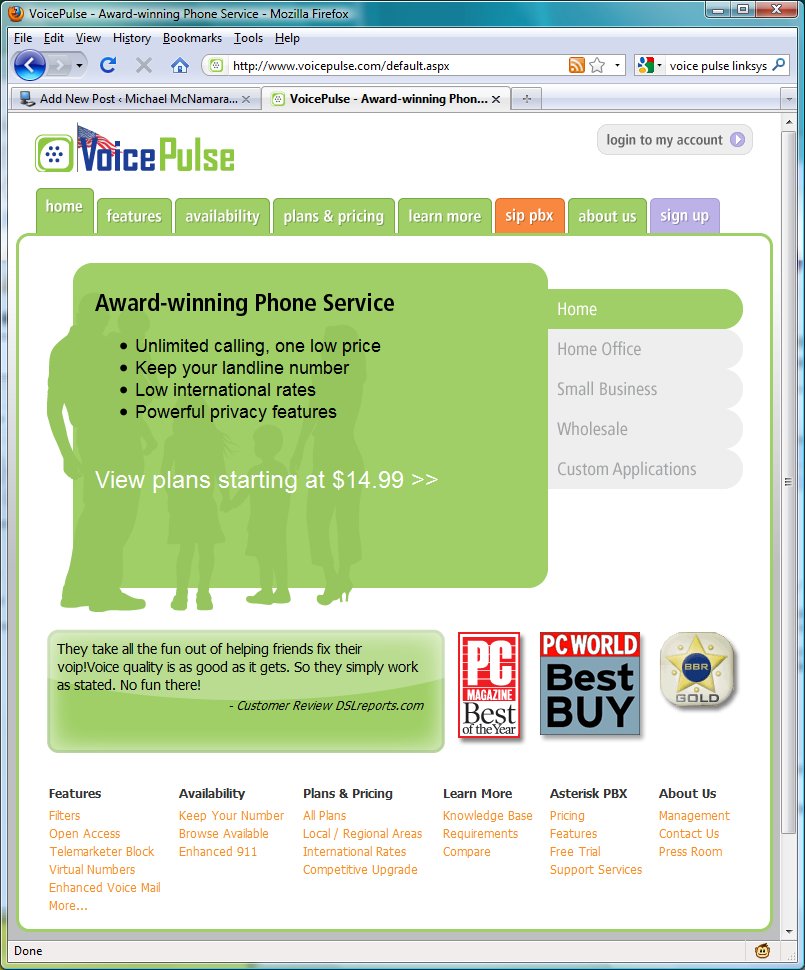 With AT&T CallVantage soon to be canceled I had to go searching for an alternate solution for my home phone service. I contemplated going with Verizon's Triple Play since I already have Verizon FiOS Internet and Verizon FiOS TV but in the end I decided to go with Voice Pulse.
I ordered the service online and it took about a 11 days for the Linksys PAP2 to arrive. I had to call four days after I placed the order to find out the status since there was no email message informing me that the equipment was back ordered).
The installation of the Linksys PAP2 was quite easy. I just connected it to the Verizon Actiontec router and plugged the RJ11 jack into my phone. Within seconds I had dial tone from the Linksys PAP2. I didn't need to make any changes to the Verizon Actiontec router although it might be necessary later to apply some QoS settings.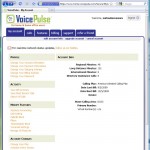 It took 7 days to port my original AT&T CallVantage phone number to Voice Pulse. Prior to porting my phone number I just setup CallVantage to forward all calls to the temporary number assigned by Voice Pulse.
There are an amazing number of call routing and call filtering features including telemarketer block which promises to block automated and computerized dialing services used by a vast number of telemarketing companies.
So far the service has been great and very reliable. And would you know that I actually received a phone call from Voice Pulse confirming the port of my home phone number. And I even spoke to an actual human being that I could clearly understand. Did I mention that they called me?
If you have reliable Internet broadband and your looking for a good Internet phone provider you won't go wrong with Voice Pulse. Voice Pulse will also provide you with SIP trunks for your Asterisk deployment.
Cheers!