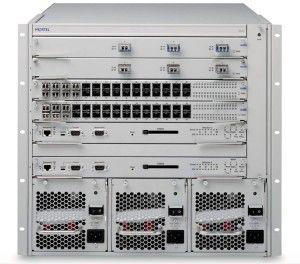 Nortel has released software 5.0.1.0 for the Ethernet Routing Switch 8600. This software promises to bring forward all the fixes/changes introduced in the 4.1.8.2 code along with support for virtualization and the new RS modules.
You can find the release notes here at Nortel's website.
I've been running 5.0.1.0 in a testlab environment between a cluster of ERS 8600 switches (IST/SMLT) for the past 30+ days without any issues or problems.
Cheers!